5 sposobów na wykorzystanie palisady ogrodowej

Nie jest łatwo jednym zdaniem odpowiedzieć na pytanie, czym jest palisada ogrodowa. Dzieje się tak dlatego, że występuje ona w różnych kształtach i wymiarach, co pozwala na jej różnorodne wykorzystanie. W dużym skrócie można powiedzieć, że palisada ogrodowa to rodzaj murku. Jednak jej zastosowanie może być o wiele szersze. Poniżej prezentujemy 5 sposobów na wykorzystanie palisady ogrodowej.
1. Palisada ogrodowa jako obrzeże ścieżki
Palisada świetnie sprawdzi się jako obrzeże ścieżki ogrodowej. To dobre rozwiązanie wszędzie tam, gdzie poruszają się jedynie piesi. Różne faktury i kolory palisad sprawiają, że można ją idealnie dobrać do innych elementów nawierzchni, np. do kostki brukowej. Takie perfekcyjne połączenie można uzyskać chociażby stosując jednocześnie kostkę brukową Romano i palisadę rustykalną.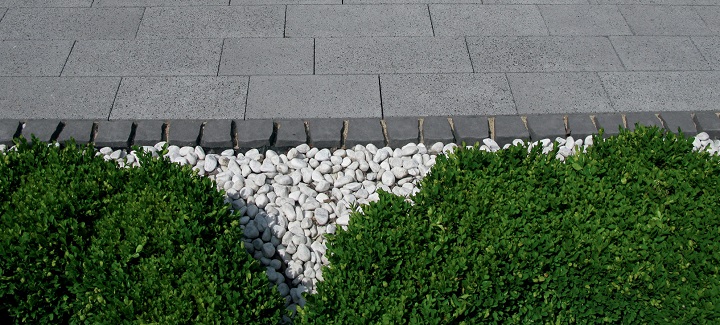 Używając palisady jako element obrzegowania ścieżek warto wybierać niższe modele, których nie będzie trzeba przycinać lub bardzo głęboko wkopywać w ziemię. Będą one bez wątpienia stanowić solidne i estetyczne wzmocnienie ścieżki.
2. Wykończenie schodów zewnętrznych
Palisada może być również zastosowana jako krawędź lub element brzegowy schodów zewnętrznych do domu. Świetnie sprawdzi się w tym miejscu i z pewnością będzie się tam dobrze prezentować. Palisadę można wykorzystać zarówno przy schodach wykonanych z kostki brukowej, jak i z płyt.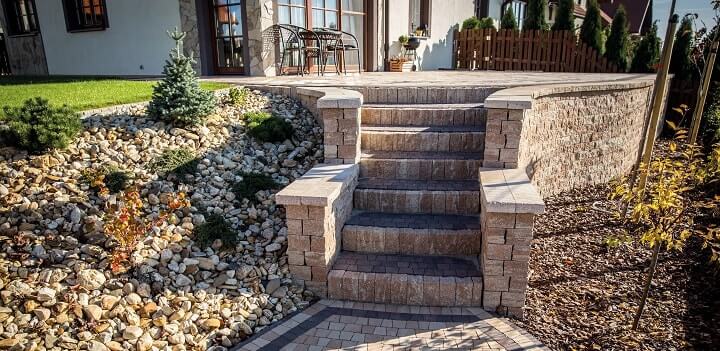 Jest to dobre rozwiązanie także w przypadku schodów ogrodowych. Palisada może stanowić ich solidne wsparcie lub, jak w przypadku schodów do domu, być elementem brzegowym. Tego typu schody są ciekawym rozwiązaniem, zwłaszcza przy różnicy poziomów terenu. Będą prezentować się dobrze, nawet przy mniejszych różnicach. Odpowiedni dobór materiałów dodatkowo podkreśli charakter ogrodu, jednocześnie nadając mu atrakcyjny wygląd.
3. Estetyczny element oddzielający
W każdym ogrodzie, nawet tym urządzonym w stylu angielskim, warto zadbać o oddzielenie poszczególnych stref. Nie tylko wprowadza to porządek w aranżacji, ale również pozwoli zabezpieczyć lub wyeksponować ważne miejsca. Również i do tych zadań odpowiednia będzie palisada.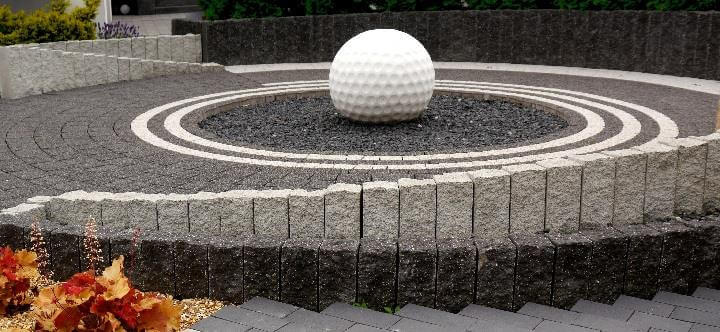 Miejsc, które warto oddzielić w ogrodzie, może być kilka. Niski murek można zrobić chociażby wokół drzewka, którego nie chcemy uszkodzić kosząc trawę. Z tego samego względu oddzielić warto również rabaty z kwiatami. Natomiast nieco wyższym elementem warto zabezpieczyć miejsca, które są wysypane grysem, otoczakami lub korą. Dzięki temu te drobne elementy pozostaną właśnie tam, gdzie powinny być. Nie będą się przemieszczać, nawet pod wpływem wiatru.
4. Elegancki murek oporowy z palisad
Murek oporowy zbudowany z palisad to chyba najbardziej popularny sposób wykorzystania tego elementu. W zależności od miejsca, gdzie go zastosujemy, będzie on pełnił funkcję obudowy rabaty, wzmocnienia skarpy lub odgrodzenia skalniaka.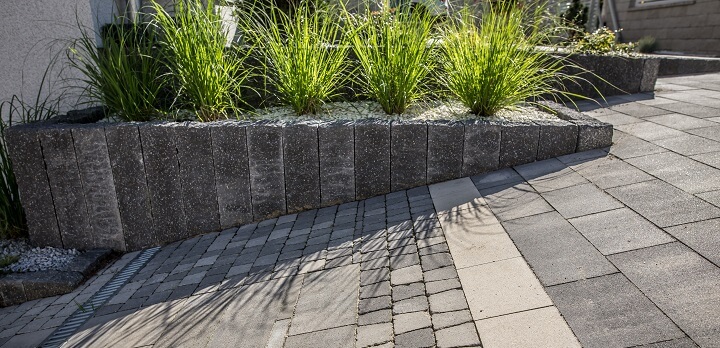 Murek oporowy wykonany z palisad daje sporo możliwości, które warto wykorzystać. Odpowiednio zaaranżowany może w łagodny sposób przechodzić w siedzisko, ogrodową kanapę lub posłużyć jako element ogrodowej fontanny. Takie sprytne zastosowanie murku oporowego bez wątpienia uatrakcyjni ogród.
5. Zrób to sam: mała architektura ogrodowa
Elementy uzupełniające oraz mała architektura ogrodowa nadają miejscu niepowtarzalnego charakteru. Ciekawe rozwiązania i niebanalne ozdoby potrafią w znacznym stopniu wpłynąć na odbiór przestrzeni ogrodowej.
Pięknie będą prezentować się samodzielnie wykonane donice, kwietniki oraz siedziska. Palisada może również przydać się przy zabudowie grilla lub przydomowej wędzarni. Jest elementem, który pomoże stworzyć nawet te bardzo nieszablonowe projekty. Do takich zadań najlepiej sprawdzą się palisady barwione w masie lub splitowane, które na całej długości posiadają taką samą strukturę i kolor. Dzięki temu można zastosować je zarówno w poziomie i w pionie.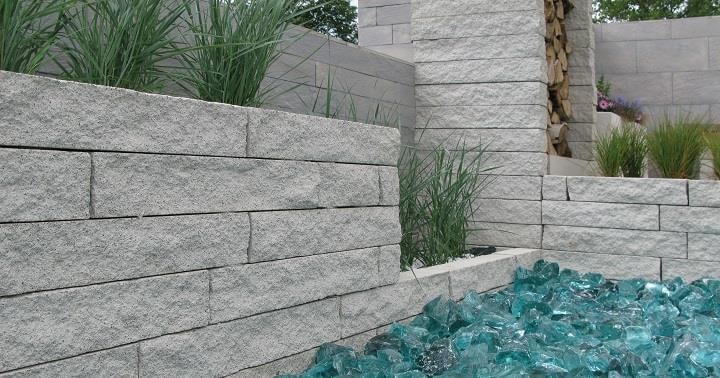 Pamiętajmy przy tym, że każdą taką realizację należy poprzedzić odpowiednim rozplanowaniem, wyliczeniami i przygotowaniem podłoża. Dzięki temu będziemy mieć pewność, że wszystkie elementy są poprawnie i bezpiecznie skonstruowane.
Do czego wykorzystać palisadę?
Jak zatem widać – palisada ogrodowa jest elementem, który może być wykorzystany w różnych miejscach i na wiele sposobów. Opisane tu przykłady nie wyczerpują w pełni jej możliwości. Może ona pełnić funkcję praktyczną, jedynie estetyczną, albo obie na raz. Wszystko zależy od naszej wyobraźni i projektu.