Aktualne trendy w urządzaniu tarasu
Nowoczesny minimalizm, industrialne motywy, ponadczasowe nawiązania do natury lub dawnych stylów architektonicznych, oryginalne wzory na powierzchniach, zróżnicowane wymiary poszczególnych elementów… Różnorodność dzisiejszych kolekcji płyt tarasowych umożliwia nam kreowanie bardzo zindywidualizowanych aranżacji przydomowej strefy relaksu. Aby stworzyć niepowtarzalne nawierzchnie, wpisujące się w obowiązujące tendencje, warto sięgnąć po płyty z kolekcji Impressio oraz gresy porcelanowe Libet Ceramic.
Oryginalność i styl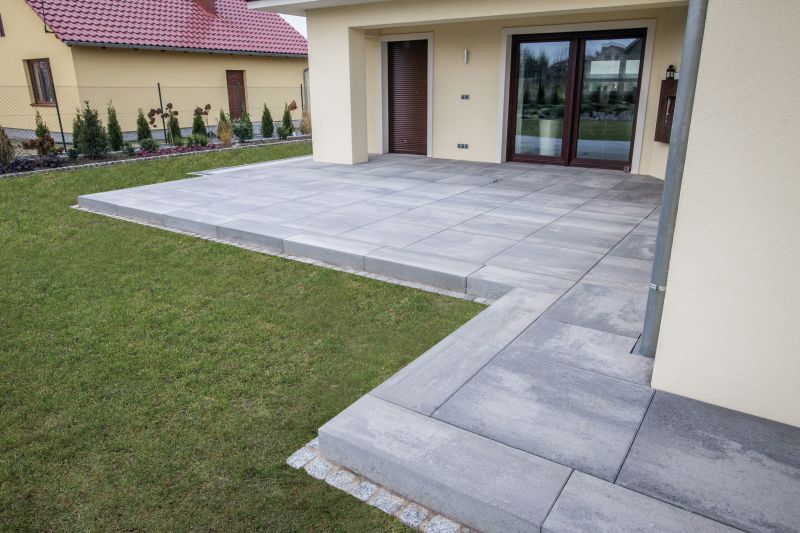 Płyty z kolekcji Impressio to połączenie intrygujących faktur i ciekawej kolorystyki, dające nieograniczone możliwości aranżacyjne na posesjach prywatnych i w przestrzeniach publicznych. Chcąc urządzić taras w nowoczesnej konwencji warto wybrać wielkoformatowe produkty z Systemu Maxima, które nie tylko oczarują prostotą, ale też pozwolą na stworzenie nawierzchni, obok których nie da się przejść obojętnie. Poszczególne propozycje produktowe są ze sobą spójne estetycznie, jednocześnie każda z nich posiada swój niepowtarzalny wyróżnik. Można więc postawić na smukły kształt Maxima Molto, Slim i Lungo, imponujące gabaryty Maxima i Maxima Grande czy charakterystyczną imitację fugi na powierzchni Maxima Rigato i Maxima Trio lub odpowiednio zestawić ze sobą wybrane rozwiązania, które uzyskują w ten sposób bardzo oryginalne kompozycje w nowoczesnych kolorach (pergaminowa biel, antracyt, popielaty). A praktyczną "kropką nad i" takiej aranżacji będzie uzupełnienie całości o stopnie schodowe, należące również do grupy Maxima.
Wytrzymałość i uniwersalność
Gresy porcelanowe to płyty o wyjątkowych właściwościach, powstające w wyniku specjalnego procesu produkcji – tzw. witryfikacji i użycia materiałów najwyższej jakości. Dzięki temu wyroby stają się odporne na duże obciążenia (nawet do 1000 kg), uszkodzenia mechaniczne, zadrapania, rozmaite substancje i niesprzyjające warunki atmosferyczne. Nadają się więc idealnie na taras, który w letnich miesiącach staje się przestrzenią intensywnie użytkowaną. Kolekcja podzielona jest na trzy główne grupy, nawiązujące do świata przyrody i cywilizacji. Efekt kamienia oczarowuje szlachetnym wyglądem i elegancją, jednocześnie charakteryzując się wytrzymałą budową. Efekt drewna to doskonała alternatywa dla trudnego w pielęgnacji pierwowzoru. Gresy inspirowane jego wyglądem pozwalają na stworzenie przytulnego klimatu, wykazując jednocześnie właściwości mrozo- i wodoodporne oraz antypoślizgowe. Ostatnia grupa – inspirowana wyglądem betonu, przyciąga wzrok surowym obliczem i bezpretensjonalnością. Kolorystyka tych płyt oparta jest na chłodnych szarościach, a dzięki trwałości spełniają one najwyższe standardy jakości.