Co trzeba wiedzieć o betonie – różnice kolorów, wykwity, wypływki, zróżnicowane struktury
Beton to jeden z najpopularniejszych materiałów budowlanych, doskonale wpisujący się w aranżacje utrzymane w rozmaitych konwencjach – klasyczne, nowoczesne, industrialne itp. Betonowe kostki brukowe i płyty tarasowe różnią się między sobą m.in. strukturą i kolorystyką, co wynika ze specyfiki materiałów użytych w procesie ich produkcji. Różnice te nie wpływają na ich jakość, jednak warto wziąć je pod uwagę w trakcie układania produktów.
Kolor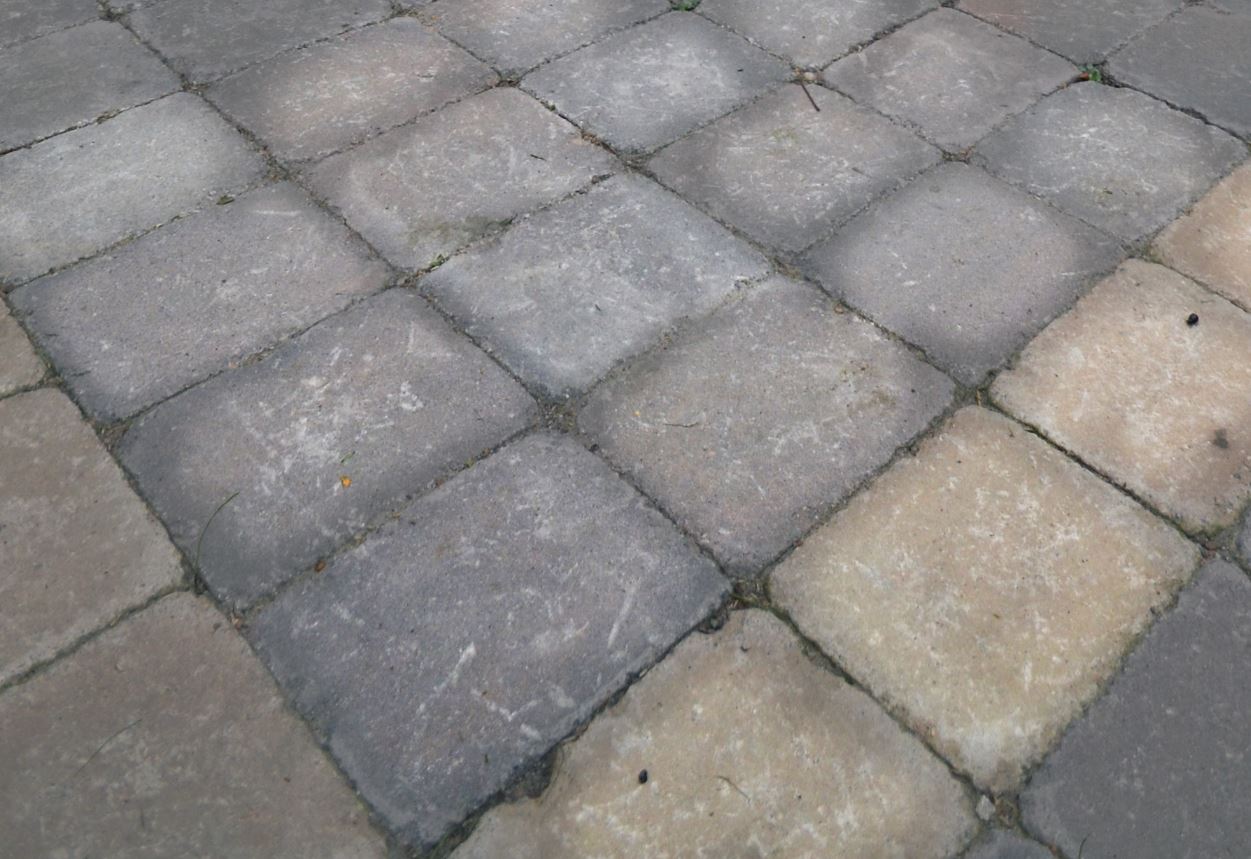 Porównując wyroby z różnych partii produkcyjnych możemy spotkać się z różnicami w odcieniach danego produktu. Wpływa na to szereg czynników. Naturalne składniki używane w procesie tworzenia mogą różnić się między sobą barwą, co prowadzi do wahania odcieni gotowego wyrobu. Drobne różnice w charakterystykach poszczególnych maszyn, jak również pory produkcji danej partii też nie są tu bez znaczenia. Najczęściej z tego typu rozbieżnościami można się spotkać w systemach łączonych, których poszczególne elementy produkowane są przy pomocy różnych form. Zdarza się jednak, że również produkty pochodzące z tej samej partii wykazują nieduże kolorystyczne różnice. Wynika to z niewielkich zmian warunków dojrzewania, takich jak wahania wilgotności betonu czy temperatura powietrza. Czynniki te w żaden sposób nie wpływają na jakość wyrobów. Należy pamiętać, że różnice mogą ujawnić się także na powierzchniach już zabudowanych wyrobów betonowych Dzieje się tak m.in. w związku z zabrudzeniami, zmiennymi warunkami pogodowymi, oddziaływaniem soli drogowej, a nawet stopniem eksploatacji. By uniknąć rozbieżności w odcieniach warto postawić na produkty barwione z wykorzystaniem specjalnej technologii Color Flex.
Struktura
Wyroby betonowe, zwłaszcza te przeznaczone do budowy dróg, mogą mieć miejscowe odchylenia w strukturze warstwy wierzchniej. Jest to naturalny proces powstający w wyniku wibroprasowania. Zmiany te nie pogarszają ich wartości użytkowej, pod warunkiem, że produkty odpowiadają normom. Ponadto szorstka powierzchnia zwiększa przyczepność i z technicznego punktu widzenia jest korzystniejsza od powierzchni gładkiej.
Wykwity
Wykwit to niegroźny osad wapienny, występujący na wyrobie betonowym pod postacią jasnego nalotu. Powstaje on w trakcie wiązania cementu i wynika ze specyfiki surowca użytego w procesie produkcji. Wykwity znikają samoczynnie w trakcie eksploatacji kostek lub płyt, ale nalot można też usunąć chemicznie, stosując dedykowane temu preparaty. Decydując się na ich użycie, zawsze należy sprawdzić działanie na niewielkiej, mało widocznej powierzchni (po upływie ok. 24 godzin można ocenić efekt).
"Wypływki"
Wypływkami nazywa się natomiast naddatki materiału, występujące na krawędziach świeżo wyprodukowanych wyrobów betonowych. Powstają w wyniku wyciskania zaczynu cementowego podczas zagęszczania betonu w formie. Znikają one samoczynnie podczas procesu układania.