Fugowanie bez problemów – fuga żywiczna Libet Fuga
Fugowanie to bardzo ważny etap układania nawierzchni. Prawidłowe wypełnienie spoin wpływa bowiem na jej wytrzymałość, zabezpieczając płyty przed odpryskiwaniem krawędzi oraz niewłaściwym przenoszeniem obciążeń. Zadowalający i długotrwały efekt pomoże nam uzyskać wysokiej jakości fuga żywiczna marki Libet.
Przy budowie tarasów, ścieżek ogrodowych czy schodów bardzo ważna jest dbałość o szczegóły. Wahania temperatur oraz inne czynniki atmosferyczne mają duży wpływ na zastosowane materiały. Dlatego wszystkie etapy prac należy wykonać tak samo starannie, zaczynając od przygotowywania podłoża, przez układanie materiałów nawierzchniowych, na fugowaniu kończąc.
Uporządkowane fugowanie
Libet Fuga to preparat stosowa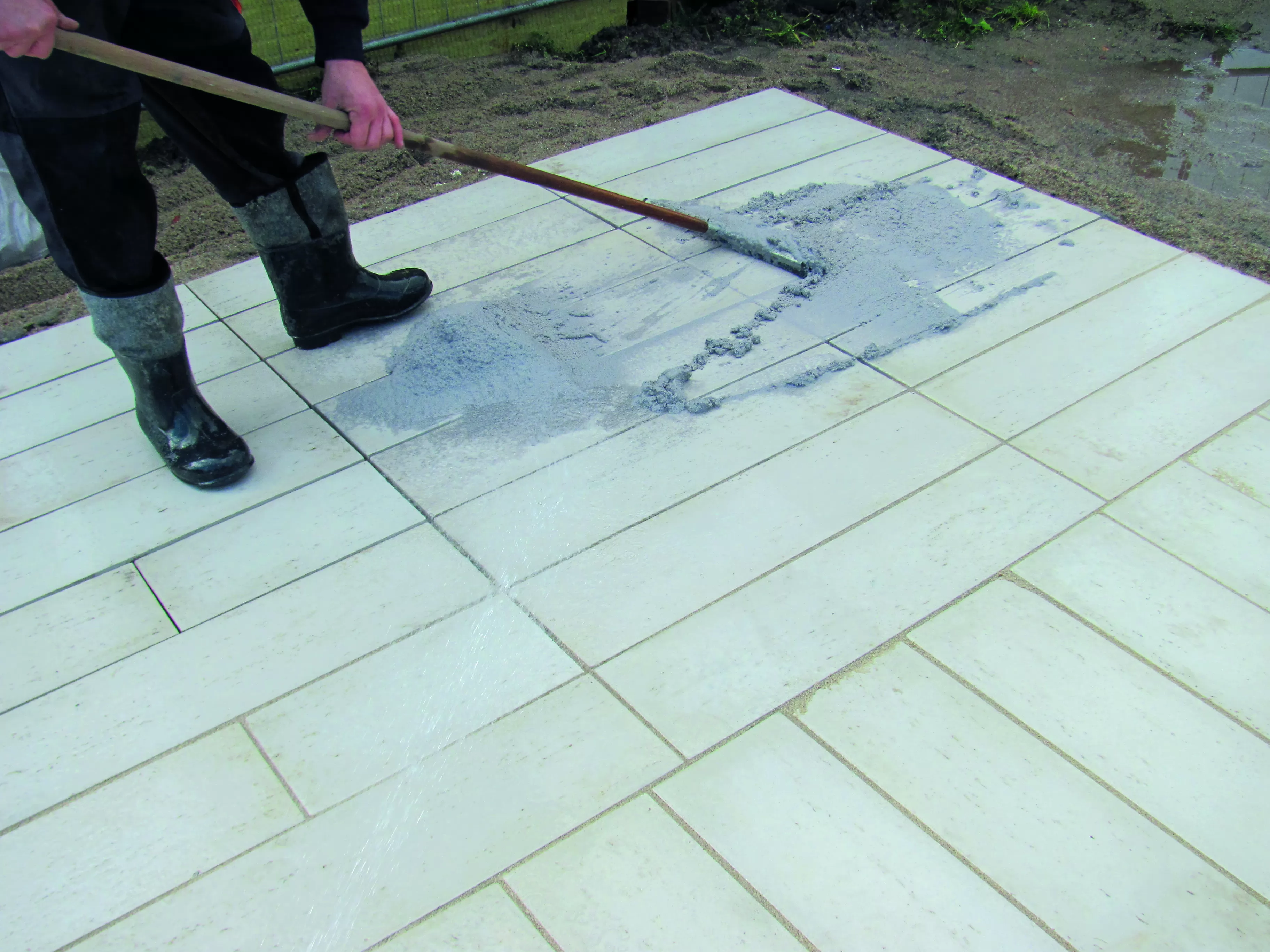 ny przede wszystkim do wypełniania szczelin w nawierzchniach układanych metodą na sucho oraz na podłożach o znacznym spadku. Doskonale sprawdza się wszędzie tam, gdzie przewidywane jest lekkie obciążenie ruchem, czyli na tarasach, ścieżkach ogrodowych i przydomowych chodnikach. Łatwa w aplikacji, nie wymaga mieszania, umożliwia więc szybkie i sprawne wykończenie układanej nawierzchni.
Libet Fuga ułatwia także utrzymanie nawierzchni w czystości. Charakteryzuje się właściwościami wodoprzepuszczalnymi, jednak woda nie wpływa negatywnie na jej wytrzymałość ani jej nie wypłukuje. Ponadto zabezpiecza spoinę przed zarastaniem chwastami, co oszczędza nam dodatkowego wysiłku związanego z pozbywaniem się ich.
Warto jednak pamiętać, że uzyskanie długofalowego, pożądanego efektu fugowania wiąże się z odpowiednią podbudową, która zapewnia maksymalną stabilność płyt. Ruszający się fragment może bowiem spowodować odspojenie fugi od materiału nawierzchniowego, co w konsekwencji prowadzi do jej wykruszenia.