Jak właściwie zamontować płyty tarasowe na trawie?
Montaż płyt tarasowych bezpośrednio na trawniku to najprostszy, a zarazem bardzo efektowny sposób na stworzenie odrębnego miejsca do grillowania lub szlaku komunikacyjnego na naszej posesji. Powstałe w ten sposób wygodne i stylowe ścieżki pozwolą nam zadbać o bezpieczeństwo domowników i uchronić roślinność przed zdeptaniem. Co najważniejsze, ich położenie nie jest zbyt skomplikowane. Przy odrobinie pracy i chęci może je wykonać każdy.
Montaż krok po kroku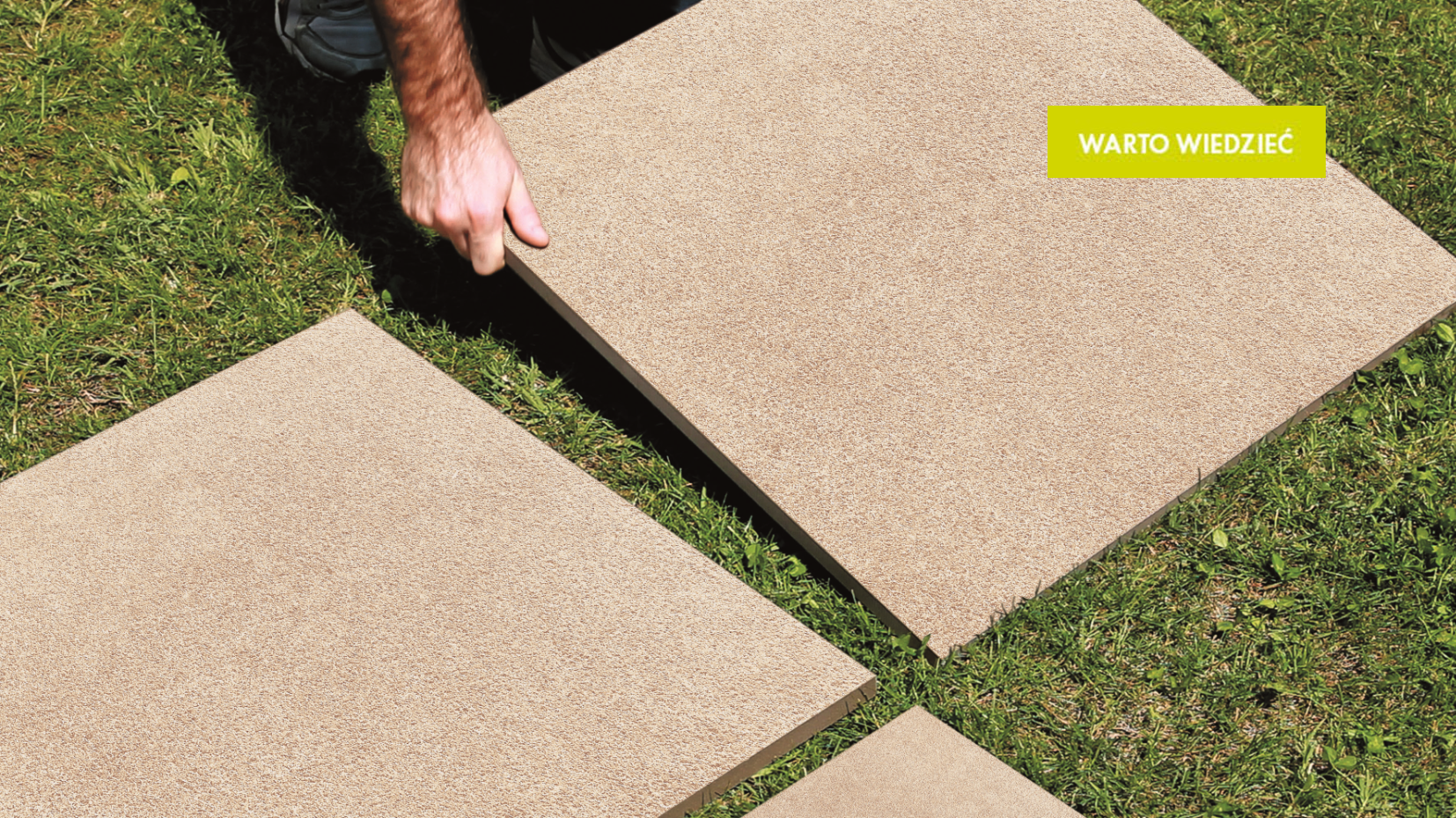 Montując płyty tarasowe na trawie zacznijmy od wyboru miejsca i charakteru ścieżki. Pamiętajmy, że układ płyt powinien zapewnić nam wygodę i komfort użytkowania oraz nie zaburzać estetyki ogrodu. Gdy już to zrobimy, umieśćmy w wybranych miejscach produkt i szpadlem oznaczmy jego krawędzie. To ułatwi nam wykopanie odpowiedniej wielkości dołka. Powinniśmy usunąć ok. 8 cm wierzchniej nawierzchni trawy, a powstały dół wysypać żwirem (3-6 mm) dla optymalnej stabilizacji płyty. Dzięki temu podczas sporych opadów atmosferycznych nie będzie się ona przesuwała. Następnie połóżmy płytę 0,5- 1 cm powyżej gruntu i gumowym młotkiem wyrównajmy trawę względem płyty. Potem (również gumowym młotkiem) ustabilizujmy całą płytę. W ten sposób układajmy każdą z płyt, aż do wykonania całego szlaku komunikacyjnego. Pamiętajmy jednocześnie, żeby płyty nie wystawały ponad poziom trawnika, aby nie uszkodzić kosiarki podczas prac porządkowych w ogrodzie.
Warto podkreślić, że układanie płyt w ten sposób pozwala na ich bardzo szybki montaż, jak i demontaż. Dzięki temu możemy w dowolnym momencie, szybko i bez obaw, zmieniać ogrodową aranżację. Do tego typu ścieżek na trawie idealnie sprawdzają się np. płyty gresowe EVO_2/E™  z linii Libet Ceramic.
---
Na Libet.pl przeczytaj również o: tarasach z kostki brukowej.