Jak wybrać oświetlenie ogrodowe?
Efektowne rośliny, oryginalne elementy dekoracyjne czy atrakcyjne układy nawierzchni to tylko niektóre detale wpływające na ostateczny odbiór wizualny przydomowej przestrzeni. W ostatnich latach na popularności zyskuje jeszcze jeden – oświetlenie ogrodowe. Umiejętnie rozmieszczone punkty świetlne są w stanie podkreślić walory poszczególnych części posesji i nadać im wyjątkowy klimat. Zwiększają również komfort i bezpieczeństwo jej użytkowania. Podpowiadamy o czym warto pamiętać, decydując się na oprawy w ogrodzie.
Oświetlenie ogrodowe, które jest proste w montażu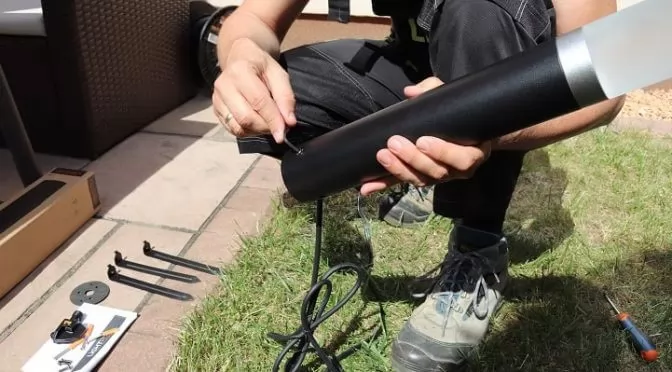 Montaż oświetlenia może być nie lada wyzwaniem, zwłaszcza w przypadku już zagospodarowanych przestrzeni. Wielu inwestorów nie decyduje się na taką inwestycję w obawie o zniszczenie nawierzchni i konieczność rozkopywania trawnika.
Są jednak rozwiązania, które pozwalają na szybką i sprawną instalację oświetlenia ogrodowego. Przede wszystkim wybierzmy system umożliwiający przeprowadzenie kabli na niewielkiej głębokości. Dobrze też, aby montaż nie wymagał posiadania uprawnień elektrycznych czy specjalistycznych narzędzi i ograniczał się do kilku prostych kroków. Zwróćmy również uwagę na możliwość rozbudowy systemu – ta opcja szczególnie sprawdza się w sytuacji, gdy chcemy zmienić aranżację ogrodu lub rozmieszczenie poszczególnych punktów świetlnych.
Przykładem takich produktów, które spełniają wszystkie te wymagania są elementy z kolekcji Libet Light by LightPro. Dzięki komplementarnemu wyposażeniu (transformator, konektor Y łączący kabel z transformatorem, konektor F umożliwiający szczelne wpinanie oprawy w kabel oraz konektor M pozwalający na tworzenie kolejnych "gałęzi") prace przebiegają szybko i sprawnie.
Bezpieczeństwo domowników przede wszystkim

Poza intuicyjnym montażem wybrany przez nas system zapewniający oświetlenie ogrodowe powinien też charakteryzować się bezpieczeństwem użytkowania. Ważne, aby w razie ewentualnego zwarcia czy uszkodzenia kabla, nawet na mokrym podłożu, nie doszło do porażenia prądem. Ma to szczególne znaczenie w przypadku inwestorów, którzy mają małe dzieci lub posiadają zwierzęta.
Zdecydowanie bardziej bezpiecznym rozwiązaniem od tradycyjnych systemów będzie skorzystanie z opraw ogrodowych o mocy 12 V. Podłączane są one do transformatora, który redukuje napięcie z poziomu 230 V do bezpiecznej dla człowieka wartości 12 V.
Oświetlenie ogrodowe – nie tylko piękne, ale też użyteczne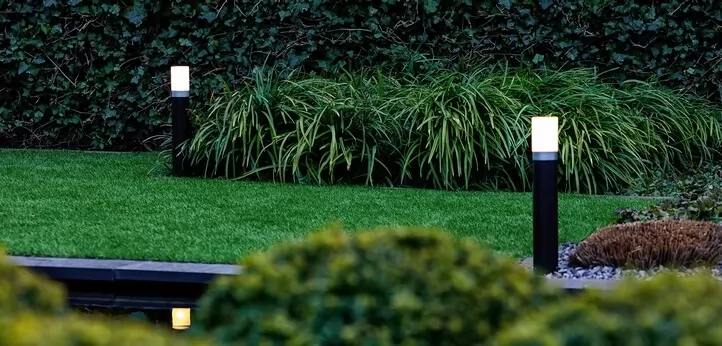 Wybierając system oświetleniowy, nie zapominajmy ani o funkcjonalności, ani o atrakcyjnym wyglądzie. Aby uniknąć wrażenia przypadkowości najlepiej zdecydować się na elementy z jednej kolekcji, które pozwolą na odpowiednie zaakcentowanie poszczególnych punktów w ogrodzie, a jednocześnie będą utrzymane w zbliżonej stylistyce.
W kolekcji Libet Light by LightPro znajdziemy oprawy stojące, strumieniowe, ścienne, najazdowe i ozdobne. Oferuje ona także bardzo praktyczne akcesoria, takie jak czujniki ruchu, sensory zmierzchu, piloty zdalnego sterowania. Możemy swobodnie łączyć poszczególne elementy i rozmieszczać oprawy według własnego uznania. Dzięki temu uzyskamy wyjątkowe oświetlenie, które jest idealnie dopasowane do naszego ogrodu.