Jak wykorzystać różne typy lamp ogrodowych?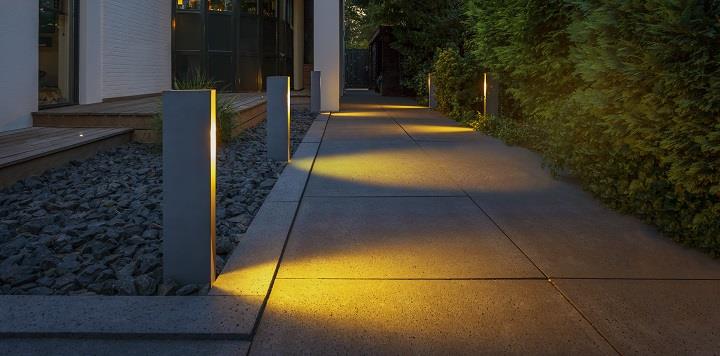 Oświetlenie przydomowej posesji to już nie tylko kwestia związana z naszym bezpieczeństwem. Coraz chętniej ozdabiamy światłem nasze ogrody, by ich piękno cieszyło także po zmroku. W tym celu warto umiejętnie wykorzystywać różne typy lamp ogrodowych. Dzięki temu uzyskamy najlepsze efekty. Przyjrzyjmy się zatem najpopularniejszym rodzajom oświetlenia zewnętrznego i temu, gdzie sprawdzi się ono najlepiej.
Lampy wpuszczane w podłoże nie tylko na podjazd
Lampy wpuszczane w podłoże to wygodny rodzaj oświetlenia punktowego. Sprawdzą się jako oświetlenie podjazdu lub ścieżki do domu. To najlepsze rozwiązanie zwłaszcza w tych miejscach, w których zależy nam na zachowaniu pełnej przestrzeni użytkowej. Lampa wpuszczona w stopnie schodowe lub ścianę nie ograniczy w żaden sposób obszaru, po jakim możemy się poruszać. Będzie ona również dobrym sposobem na podświetlenie ściany lub ogrodzenia.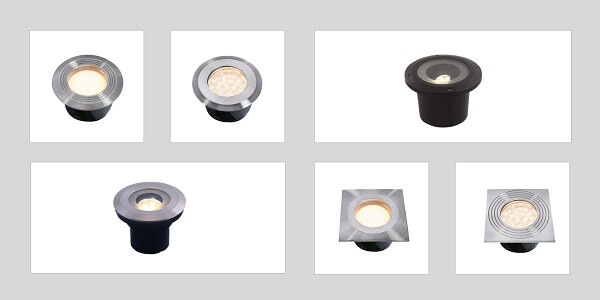 Wybierając lampę wpuszczaną należy zwracać dużą uwagę na jej wytrzymałość. Jeśli planujemy za jej pomocą oświetlić podjazd – wybierzmy stworzone w tym celu lampy najazdowe. Dodatkowo zwracajmy uwagę na klasę IP lampy, by mieć pewność, że poradzi sobie ona ze zmiennymi warunkami atmosferycznymi.
Stojące lampy ogrodowe idealne na ścieżkę
Najczęściej wybierane lampy stojące to tak zwane słupki świetlne. Najlepiej sprawdzają się do oświetlenia przydomowych ścieżek. Bardzo ważne jest dobranie odpowiedniej wysokości lampy. Jej zadaniem jest dobre oświetlenie drogi, po której się poruszamy. Jednocześnie jej światło nie  powinno oślepiać.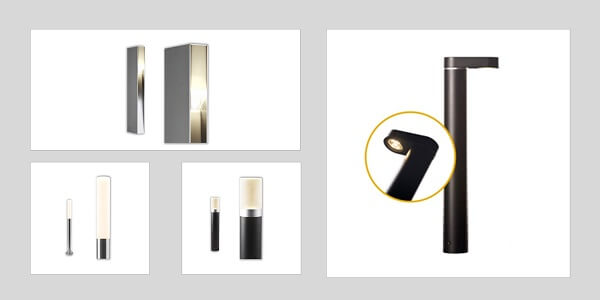 Z tego też względu najlepiej z tym zadaniem poradzą sobie słupki świetlne, których światło jest skierowane w dół. Jeśli natomiast wybieramy designerskie lampy bez osłony źródła światła – postawmy je w nieco większej odległości od ścieżki. Jeśli to możliwe blisko nasadzeń, które dodatkowo zostaną podświetlone.
Bez względu na typ lamp stojących, jakie wybierzemy, pomogą nam one stworzyć piękną oprawę ścieżki. Aby taki efekt uzyskać – warto wykorzystać jeden typ opraw i ustawić je po obu stronach drogi.
Reflektorki ogrodowe do zadań specjalnych
Reflektor ogrodowy pozwala na precyzyjne ustawienie wiązki światła na wybrany obiekt. Większość dostępnych na rynku modeli wyposażonych jest w ruchome głowice, które ułatwiają sterowanie światłem zgodnie z upodobaniem.
Reflektorki ogrodowe sprawdzą się przede wszystkim do zaakcentowania najbardziej reprezentacyjnych miejsc ogrodu. To także najlepszy sposób, by podświetlić ozdobne rośliny, krzewy, drzewa lub małą architekturę ogrodową.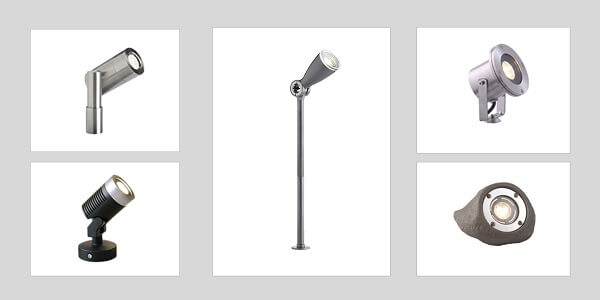 Reflektor ogrodowy o wysokiej klasie szczelności (np. lampa Coral z IP68) sprawdzi się w pobliżu zbiorników wodnych oraz wszędzie tam, gdzie poziom wody gruntowej jest bardzo wysoki. Natomiast do oświetlenia oczka wodnego najlepiej wybrać przeznaczoną do tego zadania lampę.
Dobrze prezentować będzie się również delikatnie podświetlenie ściany domu lub ogrodzenia. W tym celu można ustawić reflektorek w nieco większej odległości od obiektu, dzięki temu światło będzie nieco bardziej rozproszone. Pamiętajmy przy tym o zachowaniu umiaru, gdyż nadmierne oświetlenie może być uciążliwe dla nas i naszych sąsiadów.
Kinkiety, czyli zewnętrzne lampy ścienne
Kinkiety zewnętrzne to typ lamp, które montuje się na ścianie. Z tego też względu najczęściej są one wykorzystywane do podświetlenia drzwi wejściowych lub furtki. Swoje zastosowanie mogą znaleźć również na tarasie. Ponadto pomogą oświetlić altanę lub drewutnię.
Mniej oczywistym, choć ciekawym, rozwiązaniem jest ich funkcja ozdobna. Łagodne światło lampy ściennej może posłużyć do wyeksponowania faktury ściany. W tym przypadku światło może być jedynie dekoracją.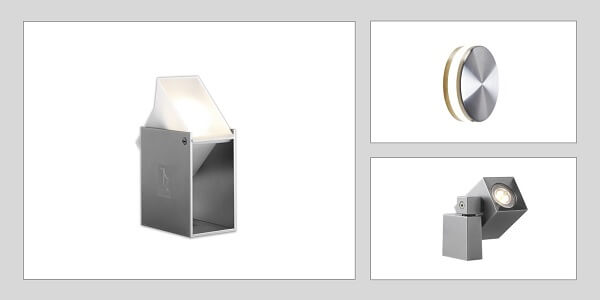 Montując lampy na ścianie zadbajmy o staranne ukrycie przewodów. Dodatkowo, jeśli lampa jest montowana na drewnianej ścianie, oprawa nie może się nagrzewać. W tym przypadku najlepszym rozwiązaniem będą zasilane niskim napięciem (np. 12 V) lampy LED.
Lampy ozdobne jako dopełnienie aranżacji
Popularne świecące kule LED to piękna ozdoba tarasu i ogrodu. Świetnie prezentują się również na tle żywopłotów lub postawione między rabatami, np. z wysoką, ozdobną trawą. Tego typu lampy prezentują się pięknie zarówno za dnia jak i w nocy.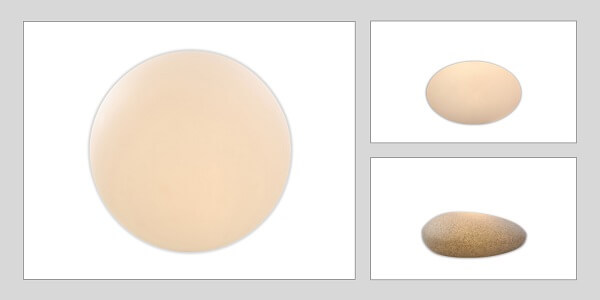 Delikatne światło opraw ozdobnych może stworzyć przyjemny nastrój po zmroku. Dostępne w ofercie Libet lampy ozdobne posiadają dodatkową funkcję, która sprawia, że lampa imituje migotliwy płomień świeczki. Ciekawym urozmaiceniem jest również możliwość zmiany natężenia oraz koloru światła. Pamiętajmy jednak, że tego typu lampy ogrodowe stanowią przede wszystkim ozdobę, a ich światło jest zbyt delikatne, aby były jedynym oświetleniem posesji.
Jak łączyć różne typy lamp ogrodowych?
Umiejętne łączenie różnych lamp jest niezbędne, jeśli chcemy uzyskać dobry efekt. W przypadku oświetlenia bardzo ważny jest umiar.  Nie powinniśmy przesadzać ani z ilością, ani z różnorodnością stosowanych lamp. Szczególną uwagę zwróćmy na elementy, które będą stały blisko siebie.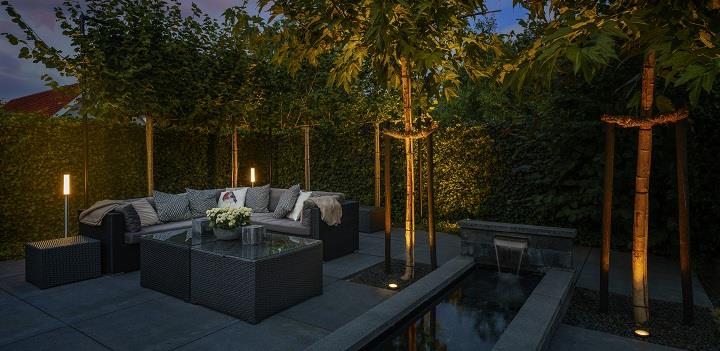 Tam, gdzie to możliwe, stosujmy ten sam typ lampy. Warto jest wybrać spójną stylistykę oraz kolor opraw. Dobrym rozwiązaniem jest również używanie lamp wykonanych z tego samego tworzywa i o podobnym wykończeniu. Wybrane lampy muszą również pasować do budynku oraz otoczenia. W końcu oświetlenie ma być swoistą kropką nad "i" naszej aranżacji.