Jak zadbana posesja wpływa na wartość nieruchomości?

Piękny ogród i zadbana posesja niewątpliwie "sprzedają" nieruchomości. Zapewniają nie tylko dobre pierwsze wrażenie, zwiększające szanse na pozytywne zakończenie transakcji, ale również na istotne zwiększenie wartości domu czy też coraz popularniejszych w Polsce mieszkań parterowych z ogródkami.
Jak duży wpływ na cenę nieruchomości ma zadbany ogród? O jakich elementach warto pamiętać, by maksymalnie wywindować finalną cenę?
Ogród może zwiększyć wartość domu nawet o 24%!
Zadbana posesja zdaniem autorów raportu "Global Garden Report 2011" pozwala na zwiększenie wyceny nieruchomości nawet o 24%. Co więcej, badanie przeprowadzone na zlecenie firm Husqvarna i Gardena jasno wskazuje, że wpływ atrakcyjnego ogrodu na wartość domu jest w Polsce taki sam jak chociażby w Stanach Zjednoczonych czy Niemczech i wynosi 18%. Nikogo zatem nie powinien dziwić fakt, że odpowiednie przygotowanie ogrodu staje się dziś inwestycją o potencjalnie wysokiej stopie zwrotu.


Jakich elementów nie może zabraknąć w ogrodzie? Niezwykle pożądana przez kupujących jest przede wszystkim strefa relaksu, a więc miejsce, gdzie znajduje się wygodny zestaw wypoczynkowy lub stół z krzesłami. Taką funkcję może spełniać także taras przylegający do ogrodu, wykończony trwałymi płytami tarasowymi i uzupełniony o wygodną huśtawkę bądź wiklinowe meble.
Na korzyść działają również takie elementy jak: wypielęgnowany trawnik, zadbane ścieżki i przejścia, a także dekoracyjne drzewa i krzewy.
A może mieszkanie z ogródkiem?
Z roku na rok coraz popularniejsze w naszym kraju są mieszkania z przynależnym do lokalu ogródkiem. Deweloperzy często decydują się na takie rozwiązania (parterowe mieszkania z ogródkami stają się wręcz standardem w nowoczesnym budownictwie), gdyż jak pokazuje analiza danych ofertowych, po prostu im się to opłaca.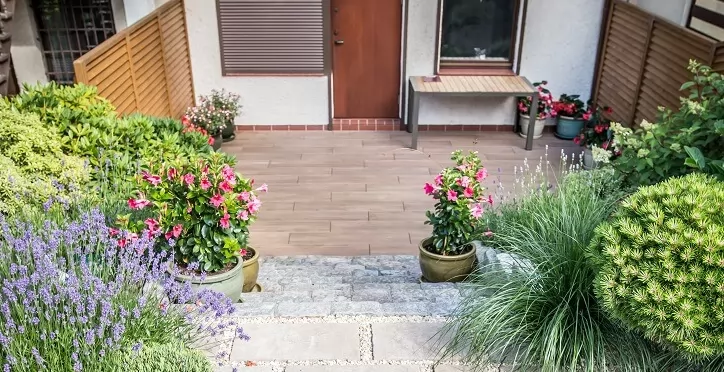 O ile lokale zlokalizowane na parterze należą zwykle do najmniej atrakcyjnych, o tyle przynależny ogród całkowicie zmienia postać rzeczy. Duże zainteresowanie takimi mieszkaniami, jak można się domyślać, znajduje odzwierciedlenie w ich przeciętnych cenach – stawka za jeden metr kwadratowy takiej nieruchomości jest z reguły wyższa o ok. kilkanaście procent. Im ogród bardziej zadbany i funkcjonalny, tym cena nieruchomości odpowiednio większa.
Przygotuj posesję do wizyty potencjalnego kupca
Nie ulega wątpliwości, że zieleń i zadbana posesja korzystnie przekładają się na ceny nieruchomości, dlatego też planując sprzedaż, warto odpowiednio się przygotować na wizytę potencjalnych kupców. O czym nie zapomnieć? Pierwsze wrażenie jest niezwykle istotne, dlatego pamiętać należy nie tylko o uprzątnięciu ogrodu i wypielęgnowaniu trawnika, ale też pozbyciu się uschniętych roślin i chwastów, a także przycięciu krzewów i żywopłotu. Jeśli wokół domu znajduje się kostka brukowa – koniecznie trzeba ją zamieść, a najlepiej umyć przed prezentacją domu.
Dla zmotoryzowanych potencjalnych kupców istotny będzie przydomowy garaż lub wiata samochodowa. Pamiętajmy, że utwardzenie podjazdu to też inwestycja, która zwróci się przy sprzedaży nieruchomości.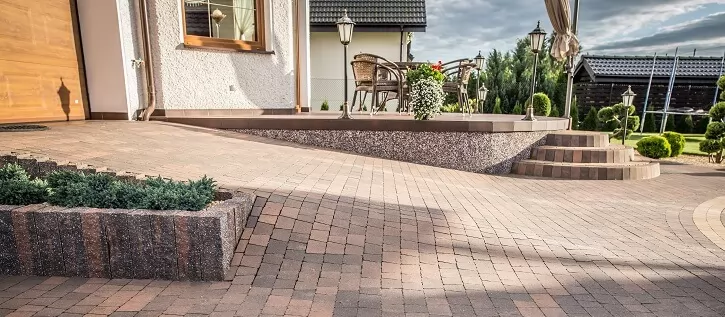 Korzystnie na ocenę kupujących wpływają również kwiaty w doniczkach bądź kwietnikach, umieszczone tuż przy drzwiach wyjściowych – inwestycja niewielka, zaś potencjalne korzyści bardzo satysfakcjonujące. Kluczowe znaczenie ma jednak strefa wypoczynkowa w ogrodzie, dlatego też w przypadku jej braku, warto zatroszczyć się o choć niewielki stolik i kilka miejsc siedzących, a dom zyska na wartości. Tych kilka zmian nie nadwyręży znacznie budżetu, a pozwoli zyskać przy sprzedaży nawet kilkadziesiąt tysięcy złotych.
Autorem artykułu jest Piotr Majewski, redaktor bloga nieruchomościowego Morizon.