Kostka pod szczególną ochroną – sposoby zabezpieczania nawierzchni
Impregnacja to klasyczny sposób na zwiększenie odporności i trwałości produktów betonowych. Wysokiej jakości kostki brukowe są dodatkowo zabezpieczane już na etapie produkcji. Innowacyjny system ALS, stosowany w kostkach z grupy Libet Decco, uszczelnia je od wewnątrz i jeszcze skuteczniej zapobiega powstawaniu plam czy wykwitów.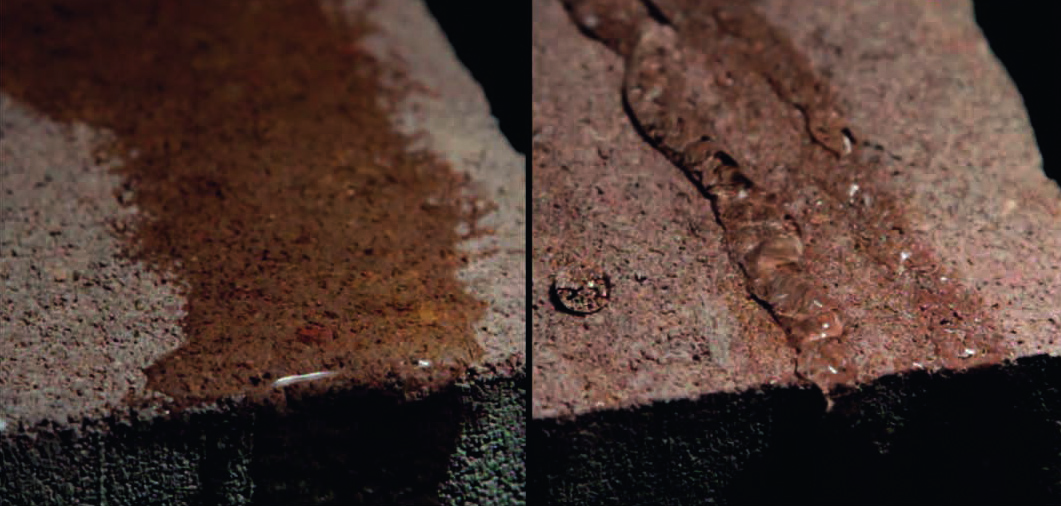 Coraz więcej osób zwraca uwagę na to, aby nawierzchnie były nie tylko funkcjonalne, ale też piękne i spójne ze stylistyką budynku i ogrodu. Wysokiej jakości materiał, użytkowanie zgodne z przeznaczeniem kostek i płyt, a także stosowanie się do zaleceń dotyczących ich pielęgnacji i konserwacji to podstawowe warunki zachowania pożądanego wyglądu podjazdów, ścieżek czy tarasów przez wiele lat.
Impregnacja polega na nasyceniu betonowej nawierzchni specjalnym środkiem chemicznym, który tworzy niewidoczną powłokę. Redukuje ona wchłanianie wody i innych substancji, a tym samym chroni przed brudem i plamami(gdy są one natychmiast usuwane przy pomocy wody i neutralnego środka czyszczącego). Przedłuża też trwałość kostek i płyt, a także zwiększa ich mrozoodporność. Istotne jest, aby dobrać preparat odpowiedni do danej grupy produktowej. Nanosi się go przy pomocy pędzla, wałka lub natryskowo, dbając o równomierne rozprowadzenie. Pamiętać należy, że po pewnym czasie impregnat ulega wypłukaniu i proces powinno się powtórzyć. Warto zapoznać się z sugestiami producenta odnośnie konserwacji danego produktu. Impregnacja jest szczególnie zalecana do płyt wet-cast, jednak nawet szlachetne kostki z linii Libet Decco dobrze jest dodatkowo zaimpregnować w przypadku takich barw jak np. pergaminowa biel.
O ile tradycyjna impregnacja stanowi zabezpieczenie powierzchniowe, przy produkcji kostek Libet Decco stosuje się specjalną technologię, która uszczelnia je od wewnątrz. ALS (Anti Liquid System) to unikatowa technologia, która istotnie zmniejsza nasiąkliwość wyrobów betonowych. Redukcja przepływu płynów wyraźnie ogranicza ryzyko powstawania plam, wykwitów i zazielenień. Dodatkowo efekt ochrony wzmacniany jest przez zjawisko "odpychania" wody. Dzięki technologii ALS nawierzchnia jest odporna na działanie szkodliwych czynników atmosferycznych, a także mniej podatna na zabrudzenia i blaknięcie kolorów.
Zabezpieczanie wyrobów betonowych sprawia, że dłużej zachowają swoje właściwości i niezmieniony wygląd. Należy jednak mieć świadomość, że nawet o najbardziej odporne kostki i płyty trzeba właściwie dbać. Regularne zamiatanie i bieżące usuwanie zanieczyszczeń to proste czynności, które powinny być podstawą pielęgnacji każdej nawierzchni.