Nawierzchnia wprost z natury – czasowe wykwity i różnice w kolorze nieodłączną cechą kostki brukowej
Kostka brukowa od wielu lat cieszy się ogromnym powodzeniem i należy do grona najchętniej wybieranych produktów nawierzchniowych. Niemniej zdarza się, że podziwiając efekt końcowy dostrzegamy nieznaczne różnice w pigmentacji oraz pojawiające się po pewnym czasie wapienne wykwity. Choć na tej podstawie moglibyśmy wnioskować, iż przyczyną jest wadliwy produkt, to w istocie zaobserwowane przez nas zjawiska należą do naturalnych właściwości materiałów nawierzchniowych wykonanych z betonu.
Osad wapienny na nawierzchni to naturalna konsekwencja dojrzewania betonu, z którego są wykonane kostki brukowe. Powstaje w trakcie procesu wiązania cementu, a dokładniej w wyniku reakcji wodorotlenku wapnia z dwutlenkiem węgla. Na to, jak szybko stanie się on dostrzegalny ma wpływ proces stopniowego twardnienia betonu, a także intensywność oddziaływania czynników atmosferycznych. Wykwit nie wpływa na właściwości, ani na jakość wyrobów betonowych, w tym kostki brukowej, dlatego też w przemyśle betonowym przyjmuje się, iż wykwity wapienne nie stanowią podstaw do reklamacji. Dużym pocieszeniem stanie się z pewnością fakt, że tego typu zmiany z biegiem czasu same zanikną. W pewnym momencie w betonie przestaną zachodzić reakcje chemiczne, będące przyczyną pojawiania się wykwitów, a codzienne użytkowanie nawierzchni oraz opady atmosferyczne sprawią, że wapienne ślady znikną na dobre. Co prawda istnieją sprawdzone metody, zarówno chemiczne (ługowanie niskoprocentowymi roztworami kwasów nieorganicznych i organicznych), jak i mechaniczne (piaskowanie i szlifowanie), które pozwalają tymczasowo pozbyć się nalotów, jednak należy liczyć się z tym, że mogą osłabić one strukturę kostki oraz nie wykluczają nawrotu wykwitów. Najlepszym rozwiązaniem będzie cierpliwe przeczekanie, aż stanowiący budulec kostek beton odpowiednio utwardzi się i dojrzeje, a jego powierzchnia pod wpływem czynników atmosferycznych m.in. opadów deszczu i codziennej eksploatacji sama naturalnie się oczyści.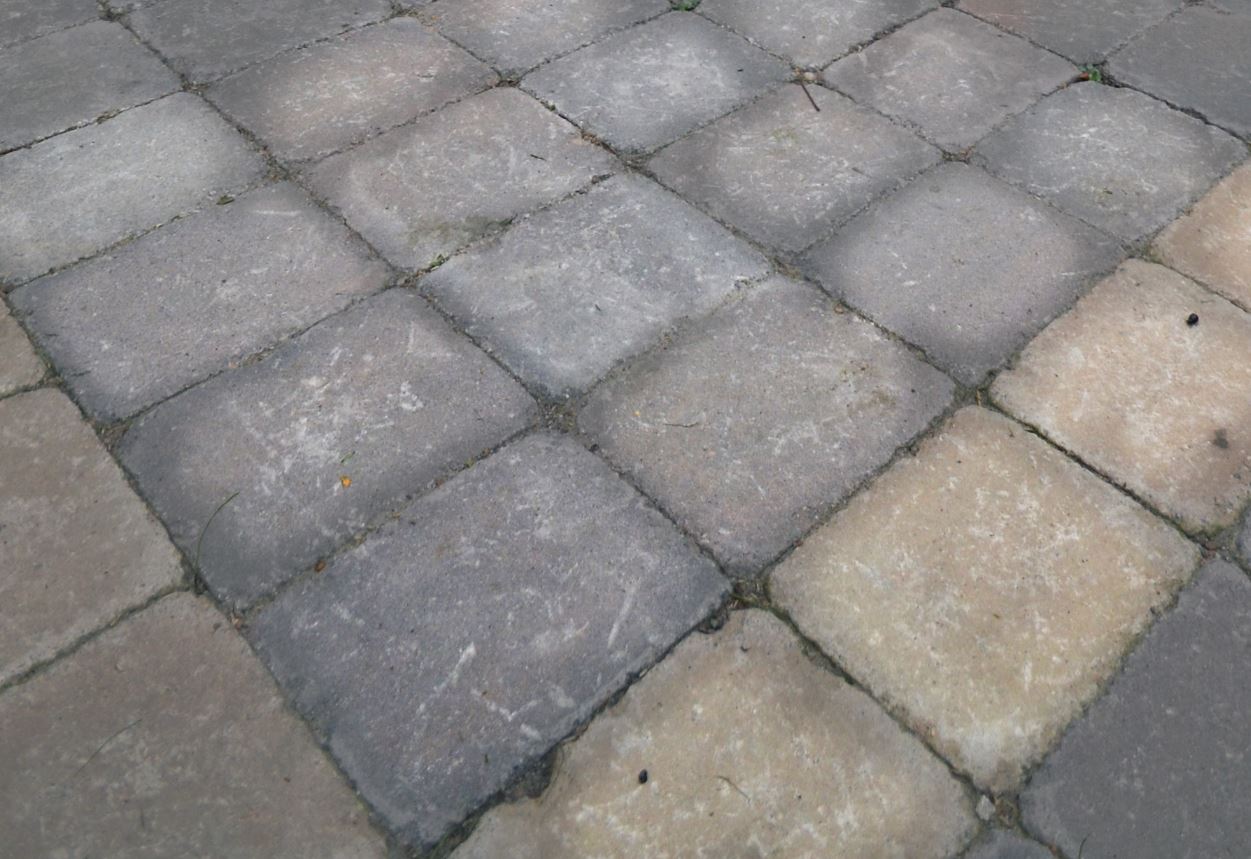 Drugim budzącym niepokój zjawiskiem są różnice kolorystyczne widoczne na nawierzchni. Nie jest to w żadnym wypadku mankament, a jedynie konsekwencja wykorzystania w procesie produkcji naturalnych surowców, takich jak piasek, cement oraz rozmaite kruszywa, które nie zawsze łączą się w identyczny sposób. Ponadto, jako surowce naturalne z istoty charakteryzują się zróżnicowanym ubarwieniem i nigdy nie są identyczne. Receptą na widoczne różnice w pigmentacji jest umiejętne układanie brukowanych motywów. Stosując tzw. zasadę 3 palet osiągniemy estetyczny i równomierny barwny melanż. Polega ona na losowym pobieraniu kostek równocześnie z trzech palet, przy jednoczesnym wybieraniu elementów w pionie, a nie warstwami, co pozwala uzyskać bardzo naturalnie wyglądającą nawierzchnię.
Wszelkie drobne oraz przemijające niedogodności związane z kostką brukową nie powinny nas jednak zniechęcać do tego materiału, gdyż ułożona z niej nawierzchnia po niedługim czasie odzyska swój estetyczny wygląd i przez wiele lat będzie już tylko i wyłącznie ozdobą naszej posesji. Możemy nieco wspomóc ten proces poprzez systematyczną pielęgnację bruku: zamiatanie, zmywanie zabrudzeń wodą lub dla lepszego efektu mieszanką wody ze zwykłym płynem do naczyń (w proporcji 3:1). Takie tradycyjne sposoby będą najbezpieczniejsze, ponieważ każde inne środki chemiczne mogą nie być obojętne dla betonu.