Obramowanie nawierzchni – przegląd rozwiązań
Obrzegowanie nawierzchni to jeden z etapów realizacji prawidłowej podbudowy. Wykorzystując do tego odpowiednie produkty z oferty Libet, stworzymy ścieżki, podjazdy i tarasy, które nie tylko będą solidne i trwałe, ale też estetyczne i spójne z całą aranżacją posesji.
Sposób na trwałą nawierzchnię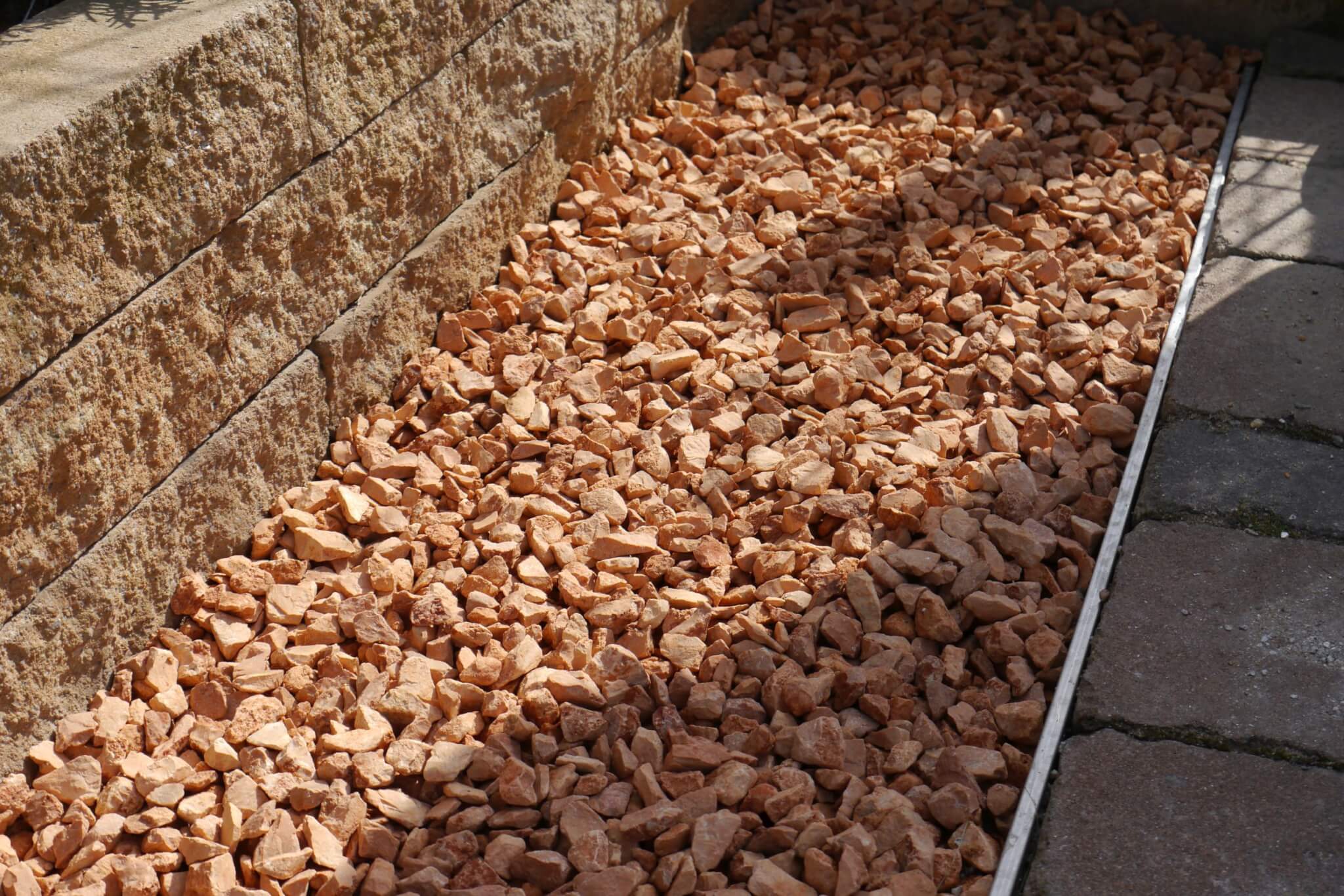 Obramowanie należy zaplanować już w momencie projektowania przestrzeni, uwzględniając wymaganą szerokość ułożenia kostek łącznie z siatką spoin. Ma ono za zadanie wzmocnić nawierzchnię, ustabilizować jej krawędzie oraz zabezpieczyć elementy przed rozsuwaniem się pod wpływem obciążenia. Ponadto pozwala optycznie wydzielić strefy w ogrodzie. Taras czy chodnik powinien być obramowany z każdej strony przy pomocy oporników, pomiędzy którymi będzie układana warstwa kostki brukowej. Wielość dostępnych opcji sprawia, że można idealnie dostosować je do stylistyki całej posesji.
Naturalność wykończenia
Świetnym produktem uzupełniającym, stosowanym do obramowania tarasów, ścieżek czy też murków oporowych i zapobiegającym osuwaniu się ziemi, są palisady. To uniwersalne rozwiązania, dające ogromne możliwości aranżacyjne. W linii Libet Completto znajdziemy m.in. palisady Madera oraz Trawertyn, które swoim designem nawiązują do naturalnych surowców. Barwione w masie i odporne na zmienne warunki atmosferyczne, zostały one wykonane w specjalnej technologii wet-cast, otrzymując charakterystyczne barwy i faktury drewna (Madera) oraz kamienia (Trawertyn). Obie propozycje dostępne są w dwóch wersjach kolorystycznych – bianco i grigio. Pozwala to osiągnąć niezwykle estetyczne wykończenie, harmonijnie komponujące się zwłaszcza z naturalnym otoczeniem.
Innowacja w parze z designem
Niezwykle praktycznym i ekonomicznym sposobem na obramowanie terenu jest użycie wyrobów stworzonych z wysokiej jakości tworzywa sztucznego, które zapewnią stabilne zwieńczenie aranżacji. Libet Bord to połączenie wielofunkcyjności z innowacyjnym i prostym mechanizmem. Sprawdza się znakomicie w przypadku nawierzchni trawiastych, żwirowych oraz betonowych – w tym przy kompozycjach opartych o kształt koła (np. wokół drzewa). Łatwy i szybki montaż jest możliwy dzięki zastosowaniu łączenia elementów na pióro-wpust, a także mocowaniu za pomocą wygodnych kotew stalowych. Ponadto, produkt charakteryzuje się odpornością na środki chemiczne, promieniowanie UV i inne czynniki atmosferyczne. Libet Bord to także doskonały sposób na ukrycie kabla czy węża ogrodowego. A prosta konstrukcja w połączeniu z optymalnymi wymiarami (długość — 100 cm, wysokość całkowita — 10 cm, a robocza — 8 cm, grubość — 6 mm) oraz uniwersalną kolorystyką sprawia, że ścieżki ogrodowe otrzymują dyskretną "kropkę nad i", którą można dodatkowo urozmaicić elegancką listwą metalową.
Delikatność i uniwersalizm
Subtelny efekt wykończenia uzyskamy, stosując betonowe obrzeża, takie jak Kravento Alto. To prosty i estetyczny sposób na dopełnienie przestrzeni, również takiej, gdzie występują różne rodzaje nawierzchni i nierówności terenu, jak np. tarasy, stopnie schodowe czy też oczka wodne. System składa się z 3 elementów — dwóch o przekroju trapezu i jednego opartego na kształcie kwadratu, co daje możliwość bezproblemowego wykończenia krętych ścieżek. Produkt jest wysoce odporny na działanie czynników atmosferycznych, a system ochrony nawierzchni Anti Liquid System dodatkowo zabezpiecza go przed plamami i wykwitami. Kravento Alto wyróżnia się bogatą kolorystyką w odcieniach pastello, kasztanu oraz antracytu, dzięki czemu jest wyjątkowo uniwersalny i idealnie uzupełnia się z pozostałymi elementami wykończeniowymi z oferty Libet, umożliwiając tworzenie spójnej aranżacji przestrzeni.