"Ogrodowe inspiracje", czyli sposób na ogród marzeń
Zrealizowany przez firmę Libet i TV Regionalną (TTM) z Sopotu cykl "Ogrodowe inspiracje" to program, który w całości poświęcono tematyce ogrodów. W każdym z odcinków dowiemy się, w jaki sposób ciekawie zaaranżować przestrzeń wokół własnego domu, poznamy najpopularniejsze style projektowania ogrodów, a także zgłębimy tajemnice efektownego łączenia brukowanej nawierzchni z roślinnością.
"Ogrodowe inspiracje" to cykl, który jest prawdziwym kompendium wiedzy na temat projektowania ogrodów w różnych stylach. W pierwszym odcinku programu dowiemy się jak stworzyć oszczędny
w detale i zarazem bardzo efektowny ogród modernistyczny. W arkana sztuki tworzenia nowoczesnych aranżacji wokół domu wprowadzi nas architekt krajobrazu Agata Niedziałek. W programie zaprezentowano wiele ciekawych rozwiązań architektonicznych, pozwalających umiejętnie połączyć geometryczne formy z klasyczną paletą barw oraz stylizowaną roślinnością.
O specyfice konkretnych kolekcji produktów betonowych oraz materiałów nawierzchniowych opowiedział z kolei Kamil Drewczyński z firmy Libet. Ekspert doradził jak łączyć ze sobą określone kolekcje, ale również przedstawił szereg praktycznych porad z dziedziny wykonawstwa. Dzięki szczegółowym informacjom odkryjemy w jaki sposób wprowadzić do własnego ogrodu okazałe płyty z kolekcji Libet Maxima, a także elementy z linii takich jak Stampo, czy Aspero.
Materiał do obejrzenia tu: https://www.youtube.com/watch?v=EwaFytLnn5w&list=PLJdB7c5nWKeZdnflmEij6iqnfxKZmdkDX&index=1
Ponadto eksperci w każdym filmie prezentują szereg oryginalnych i bardzo pomysłowych rozwiązań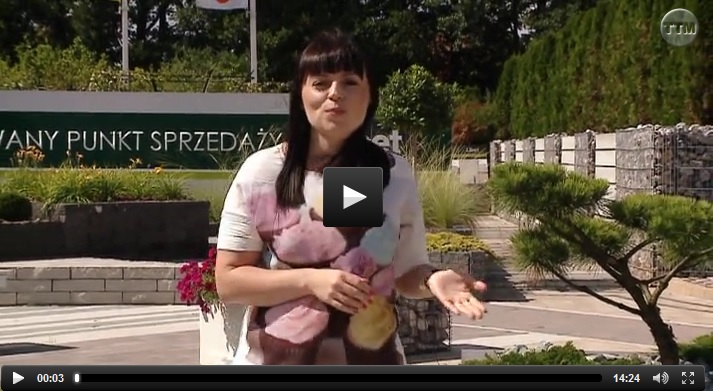 z zakresu architektury ogrodowej, które pomogą nam zarówno podnieść walory estetyczne, jak i zadbać o aspekt użytkowy otoczenia wokół domu.
W kolejnych odcinkach poznamy między innymi sekret stworzenia klimatycznego ogrodu orientalnego i śródziemnomorskiego, odkryjemy metody kreowania ogrodu zainspirowanego stylem swobodnym oraz naturalistycznym, a także dowiemy się w jaki sposób stworzyć efektowny i zarazem funkcjonalny taras. Serdecznie zapraszamy do obejrzenia pierwszego epizodu "Inspiracji ogrodowych", a także kolejnych odsłon programu, które pojawią się na naszej stronie już wkrótce.