Ogrodzenia – więcej niż zwieńczenie posesji
Ogrodzenie to nieodłączny element wykończenia większości posesji. Oddziela teren od ulicy i sąsiednich budynków, gwarantuje mieszkańcom poczucie bezpieczeństwa, chroni ich prywatność. Odpowiednio zaplanowane i starannie wykonane, nadaje jednocześnie finalny kształt całej aranżacji otoczenia. Ważne jest więc, by współgrało z wyglądem domu i nawierzchnią wokół niego. Efekt taki można uzyskać, dobierając komplementarne elementy, takie jak produkty z serii Libet Completto.
Efekt "na mur beton"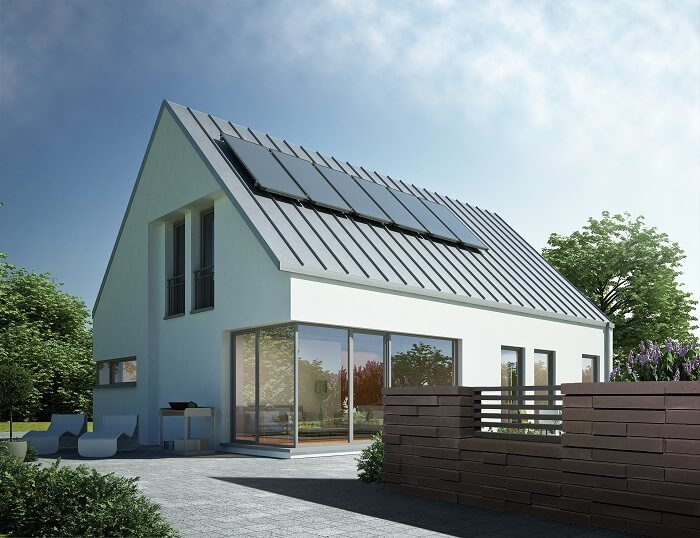 Ochronna funkcja ogrodzeń, murków czy płotów musi zawsze iść w parze z ich stabilnością i trwałością. Dlatego tak istotne jest wykorzystanie przy ich budowie solidnego materiału, charakteryzującego się odpornością na szkodliwe oddziaływanie rozmaitych czynników zewnętrznych. Dobrym rozwiązaniem są popularne produkty z betonu, łączące wytrzymałość z atrakcyjnym designem, dostosowanym do estetyki budynku i jego bezpośredniego otoczenia. Są proste w montażu, łatwe w konserwacji i pielęgnacji, a przy tym można łączyć je z innymi elementami wykończenia, jak przęsła czy sztachety. Sposobem na uzyskanie harmonijnej kompozycji całej przydomowej aranżacji jest wykorzystanie wyrobów pochodzących z oferty jednego producenta. Propozycje z linii Libet Completto są spójne pod względem kształtu, koloru i faktury z materiałami nawierzchniowymi i elewacyjnymi firmy. Stanowią więc znakomite zwieńczenie kompleksowych projektów urządzenia posesji.
Nie tylko wokół domu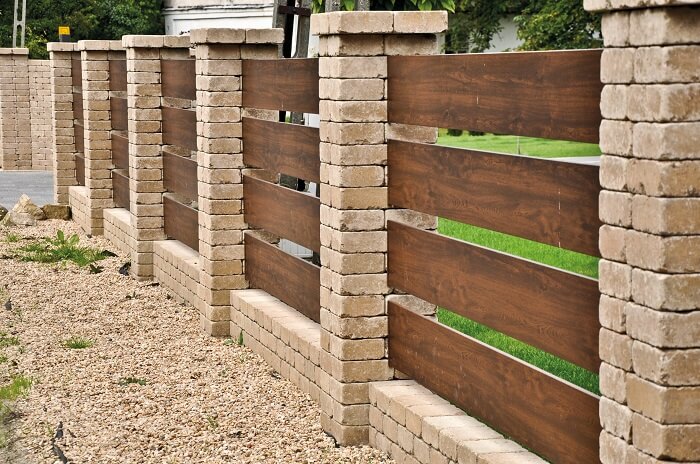 Cegły, bloczki, kostki czy palisady z kolekcji Libet Completto mogą służyć jako estetyczne ogrodzenie wyznaczonego terenu lub jako funkcjonalna dekoracja w samym środku działki. A dzięki różnorodności dostępnych faktur, kolorów i formatów, wszędzie wprowadzą niepowtarzalny klimat, typowy dla wybranej stylistyki. Na uwagę zasługuje m.in. Natulit Massimo – barwiona w masie, betonowa kostka o specjalnie postarzanej fakturze, która znakomicie wpisuje się w otoczenie o rustykalnym, naturalnym charakterze. Uniwersalna forma Natulit Massimo umożliwia także tworzenie elementów małej architektury, np. ogrodowych ławek czy grilla. W klasycznych aranżacjach doskonale sprawdzają się też bloczki i daszki Ogrodzenia Split. Dzięki nieregularnemu rysunkowi boków, wprowadzają one niebanalny efekt wizualny i pasują do miejsc wypełnionych zielenią.
Z kolei system ogrodzeniowy Maxima składa się z gładkich bloków, umożliwiających stawianie murków, rabat i innych rozwiązań o charakterystycznym, nowoczesnym designie. To przy tym doskonałe uzupełnienie aranżacji z płyt tarasowych, gresów porcelanowych czy kostek.
Designerskie bloczki Cadena, niebanalne kompozycje wystających elementów Ogrodzenia strukturalnego, praktyczna Palisada Split czy klimatyczna kostka Murja to kolejne wyroby betonowe Libet Completto, dzięki którym ogrodzenie stanie się czymś więcej, niż tylko wyraźną granicą między określonymi strefami. A kolekcja Libet cały czas się rozwija o nowe propozycje, umożliwiające tworzenie ciekawych konstrukcji murków, kwietników, obrzeży czy elementów małej architektury. Ważne jest, by w szerokiej gamie dostępnych rozwiązań znaleźć swój niepowtarzalny styl – w końcu ma on towarzyszyć nam później przez wiele lat.