Płytki tarasowe zewnętrzne antypoślizgowe – gdzie jeszcze można je montować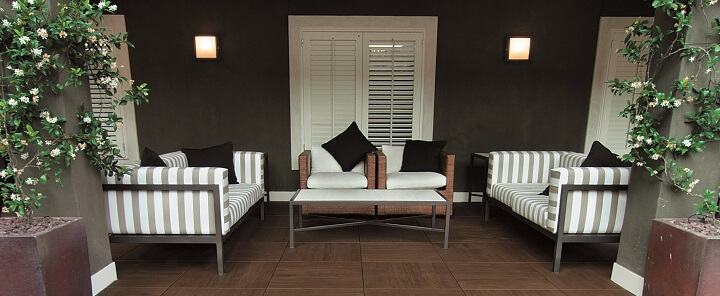 Piękne, ceramiczne płytki antypoślizgowe na taras kojarzyły się dotychczas ze słoneczną Italią lub Grecją. Nie są tam one poddawane tak trudnym warunkom atmosferycznym, jak ma to miejsce w naszym kraju. Na szczęście technologia wykorzystująca wyjątkowo wytrzymały gres ceramiczny, sprawia, że płytki tarasowe są obecnie w stanie przejść niejedną próbę. Są odporne na zabrudzenia, mróz oraz chemikalia. Dobrze spisują się w tym miejscu również płyty betonowe, choć one nie wszystkie są antypoślizgowe. Płytki tarasowe, o dziwo, nadają się nie tylko na taras. Ich możliwości są naprawdę ogromne.
Jeśli nie taras, to na pewno balkon!
Płytki tarasowe antypoślizgowe z powiedzeniem można również wykorzystać do zabudowy balkonu. Takie ich zastosowanie jest dość logicznym krokiem. Za tym wyborem przemawia ich mrozoodporność oraz duża wytrzymałość. Sama zabudowa balkonu z gresu porcelanowego jest procesem dość szybkim i wygodnym. Właśnie dlatego coraz więcej osób decyduje się właśnie na to rozwiązanie.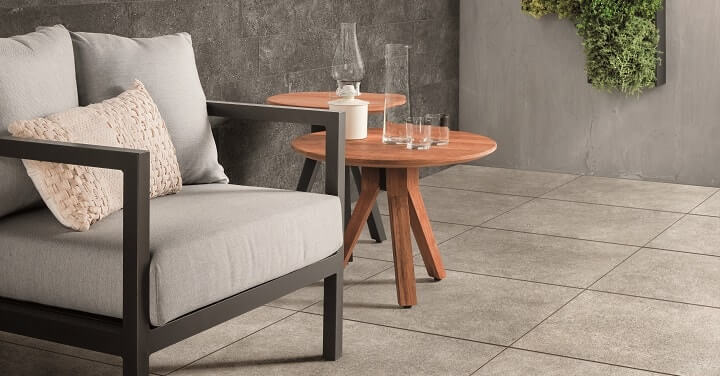 Tego typu płyty można ustawić na wspornikach, znanych dotychczas przy tworzeniu tarasów wentylowanych. Dzięki temu nie musimy obawiać się przesunięć płyt pod wpływem pracy cementu. Unikniemy również białych wykwitów wapiennych i z powodzeniem ukryjemy wszelkie kable. Demontaż tak wykonanego balkonu lub naprawa biegnącej pod nim instalacji będzie wyjątkowo łatwa. Wystarczy jedynie podnieść płytę ze wspornika i dokonać naprawy. Nie ma konieczności kucia ani obawy uszkodzenia którejś z płyt. Po naprawie wyciągnięty element wraca na wspornik i wszystko wygląda, jak wcześniej. Po takiej naprawie, balkon można użytkować od razu.
Gres tarasowy antypoślizgowy to dobre rozwiązanie przy basenie
Coraz więcej hoteli oraz właścicieli domków decyduje się na budowę w swoim ogrodzie basenu. Duża wilgotność, częste zachlapania oraz stosowana do wody basenowej chemia sprawiają, że okoliczna nawierzchnia jest niezwykle intensywnie eksploatowana. Do tego wymagane jest użycie materiałów, które będą bezpieczne w użytkowaniu. Niewiele produktów radziło sobie z tym zadaniem, a nierzadko konieczna była ich w miarę częsta wymiana.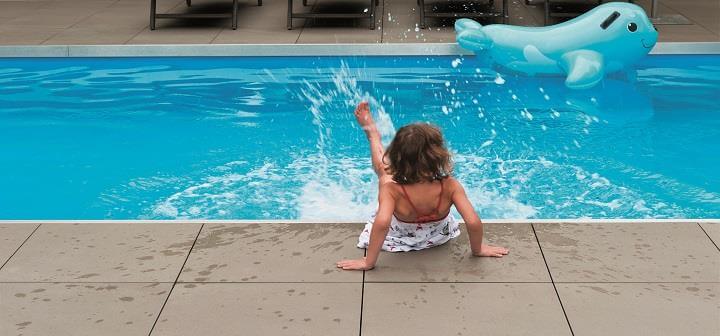 Z tym trudnym zadaniem bardzo dobrze radzą sobie płytki tarasowe antypoślizgowe wykonane z gresu porcelanowego. Materiał ten jest wyjątkowo odporny na zarysowanie i zaplamienie, nie chłonie wody i ma wysoką odporność chemiczną. Nic dziwnego, że gres tarasowy można tak często spotkać na nawierzchniach przybasenowych. Zdarzają się nawet realizacje, w których również powierzchnia basenu zostaje wykonana w całości z gresu ceramicznego. Pozwala to na uzyskanie ciekawych efektów wizualnych.
Bezpieczna ścieżka ogrodowa
Płytki tarasowe zewnętrzne – antypoślizgowe ich właściwości i ogromne bogactwo wzorów to dobre rozwiązanie przy tworzeniu ścieżek w przydomowym ogródku. Również tu świetnie sprawdzi się ten wytrzymały materiał. Płytki tarasowe do złudzenia mogą wyglądem przypominać naturalny kamień lub drewno. Niektóre przybierają nawet kształt deski. Dzięki temu pięknie prezentują się pośród bujnej zieleni.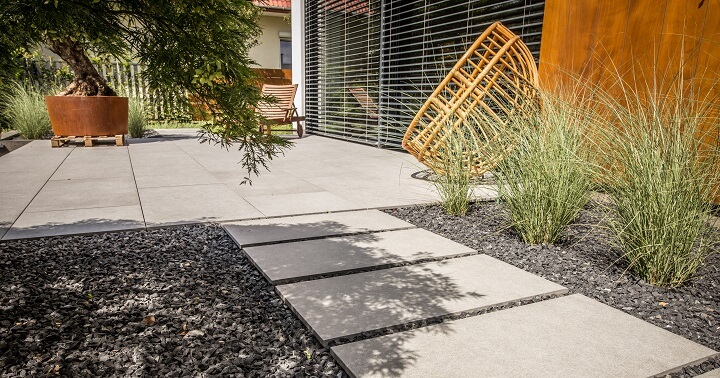 Ogromną zaletą tego rozwiązania jest duża łatwość montażu. Z zadaniem poradzi sobie każdy, kto na wyposażeniu ma łopatę. Można kłaść je zgodnie z tak zwaną techniką "na trawę". Choć tu nazwa jest nieco mylna. Przed ułożeniem płyty należy wykopać głęboki na 5-8 cm dół o wymiarach pojedynczej płyty i wysypać go drobnym żwirkiem. Na to można już z powodzeniem położyć płytkę gresową dbając, by nie wystawała ponad powierzchnię trawnika. Jest ona tak twarda, że mogłaby uszkodzić ostrza kosiarki. Co równie ważne – płyty nie odbarwią się pod wpływem stosowanej na trawnikach chemii. Jak można się domyśleć, tym sposobem można ułożyć całą ścieżkę w jeden dzień. Nie jest potrzebny żaden dodatkowy sprzęt ani materiały.
Miejsce do grillowania i altanka
A skoro już mowa o ścieżce w ogrodzie – może ona zaprowadzić do altanki, której nawierzchnię również tworzą płytki tarasowe antypoślizgowe. Można wykorzystać je także w miejscu, w którym stoi grill. Gresowi porcelanowemu nie straszny będzie kapiący z potraw tłuszcz, olej do podpałki, a nawet nieopatrznie wywrócony gorący węgiel drzewny.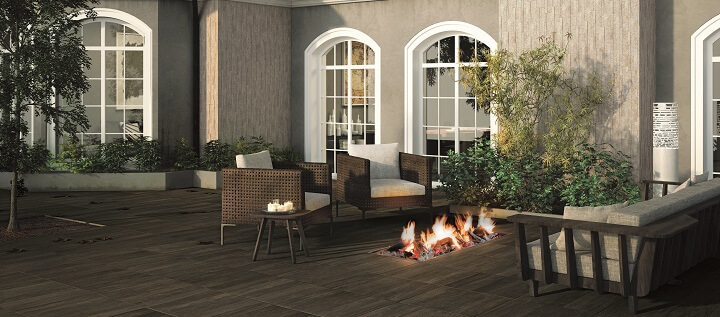 Wykorzystanie płytek tarasowych w różnych miejscach pozwoli na zachowanie spójności pomiędzy różnymi przestrzeniami. Oczywiście można do tego zadania podejść kreatywnie, bawiąc się kształtem i fakturą kładzionych płytek. Jedno jest pewne – uzyskamy bezpieczną przestrzeń, której zniszczenia nie będziemy musieli się obawiać.