Przedłużacze do ogrodu i nie tylko
(artykuł gościnny)
Podłączenie oświetlenia czy wszelakich elektronarzędzi, służących do pielęgnacji naszego ogrodu lub podwórka, wymaga dziś stałego dostępu do prądu. Przewody i kable będące bezpośrednio przy tych urządzeniach okazują się zbyt krótkie, więc każdy z nas szuka tutaj odpowiedniego wsparcia.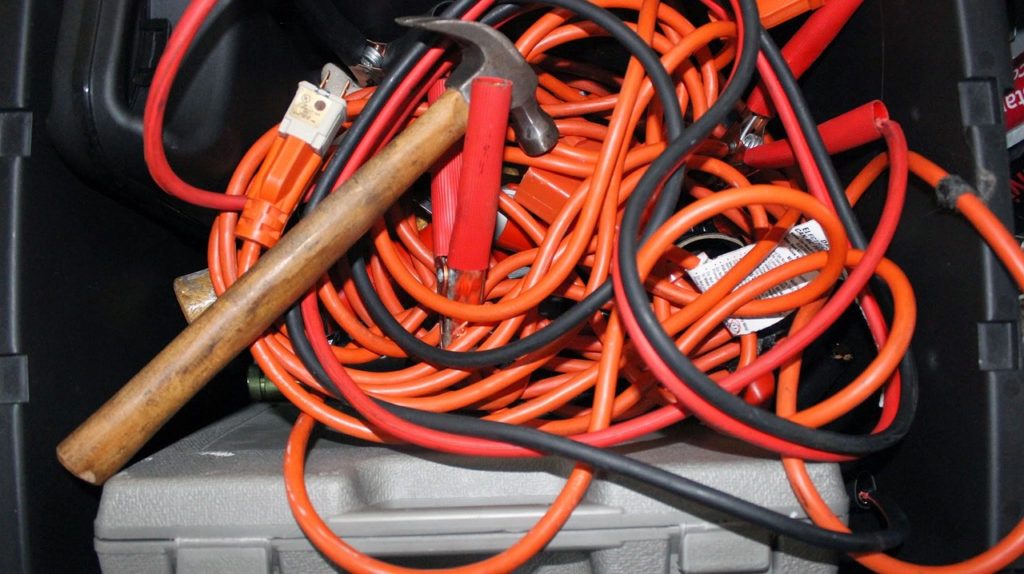 Od wielu lat rozwiązaniem tych problemów jest przedłużacz. Dodatkowy przewód o wybranej przez nas długości pozwoli nam podłączyć urządzenia znajdujące się nawet bardzo daleko od gniazdka lub innego źródła energii.
Jaki przedłużacz wybrać?
Wybór odpowiedniego przedłużacza to tylko na pierwszy rzut oka łatwe zadanie. Do wyboru obecnie mamy zarówno przedłużacze wewnętrzne, jak i zewnętrzne. Przedłużacz wewnętrzny to najczęściej prosta listwa zasilająca (z uziemieniem lub bez), która służy nam do podłączenia telewizora, komputera czy drukarki. Jeżeli chodzi o akcesoria zewnętrzne, tutaj możemy wybierać przedłużacze przewodowe lub bębnowe.
Przedłużacz ogrodowy
Przedłużacz ogrodowy na kablu to przewód pokryty gumą, z jednej strony wyposażony we wtyczkę, a z drugiej w gniazdo. Stanowiąc istotne wyposażenie otoczenia domu, ułatwia korzystanie z oświetlenia i elektronarzędzi służących do pielęgnacji ogrodu. Przedłużacze ogrodowe wykorzystujemy przede wszystkim do usprawnienia instalacji elektrycznej na podwórku. Pozwalają znacząco wydłużyć przewód przyłączeniowy wykorzystywanego sprzętu, zwiększając jego pole użyteczności. Oczywiście ze względu na sposób stosowania, są one odporne na działanie szkodliwych warunków zewnętrznych, takich jak pył, kurz i wilgoć. Odpowiednio skonstruowane, są również w pełni bezpieczne dla podłączonych do nich urządzeń.
Przedłużacz bębnowy, czyli też dobry wybór
Kolejną bardzo ciekawą, a zarazem wygodną propozycją jest przedłużacz bębnowy. Jest on również bardzo chętnie wybierany do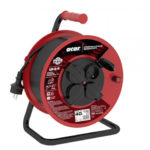 różnych prac w naszym ogrodzie czy podczas remontu. Pozwala nam znacząco wydłużyć przewód samego urządzenia, jak i podłączyć ich kilka jednocześnie, tylko do jednego gniazdka. Przedłużacz bębnowy z reguły wyposażony jest w długi przewód zwijany na bębnie. Jest to bardzo wygodne rozwiązanie, które sprawia, że kabel nawet przy dłuższych odcinkach nie plącze się i możemy go zwijać lub rozwijać bez najmniejszych problemów (za pomocą zwijaka). Przedłużacz podłączamy wtyczką do gniazdka, natomiast na bębnie znajdują się dodatkowe gniazdka, które posłużą nam do podłączenia oświetlenia czy elektronarzędzi. Oczywiście całość znajduje się na solidnym i stabilnym stelażu, w ten sposób, aby wytrzymać wszystkie prace w naszym ogrodzie.
Artykuł powstał we współpracy z ekspertem sklepu SMD-LED.pl