Siła gresu
Różnorodność barw i wzorów umożliwiająca tworzenie niecodziennych układów, wysoka odporność na środki chemiczne i zarysowania, znakomite parametry techniczne oraz zastosowanie do produkcji najwyższej jakości materiałów. To tylko kilka powodów, dla których warto sięgnąć po gresy porcelanowe z kolekcji Libet Ceramic.

Porcelana mocna jak skała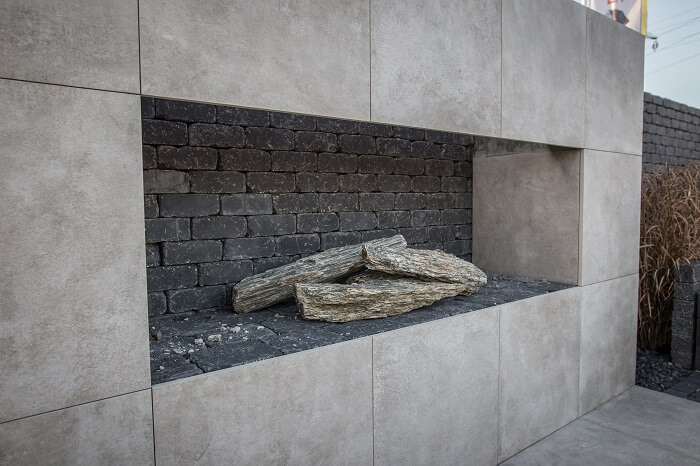 Wyjątkowe właściwości gresów wchodzących w skład tej linii, to wynik specjalnego procesu produkcji i użycia najlepszych materiałów. Płyty pozyskiwane są w efekcie prasowania, po którym poddawane są tzw. witryfikacji. W wyniku tego następuje pełne zespolenie naturalnych składników (piasku, kwarcu, skaleni, kaolinu, gliny, barwników) w jednorodny element. Wypalane w niezwykle wysokiej temperaturze (ponad 1230°C) uzyskują szczególne właściwości mechaniczne. Są twarde (7 w skali Mohsa), wytrzymałe na obciążenia (płyta o wymiarach 60 × 60 × 2 cm potrafi wytrzymać ciężar ponad 1000 kg), uszkodzenia mechaniczne, zadrapania i ścieranie — świetnie sprawdzają się więc nawet w przestrzeniach mocno eksploatowanych.
Komfort i bezpieczeństwo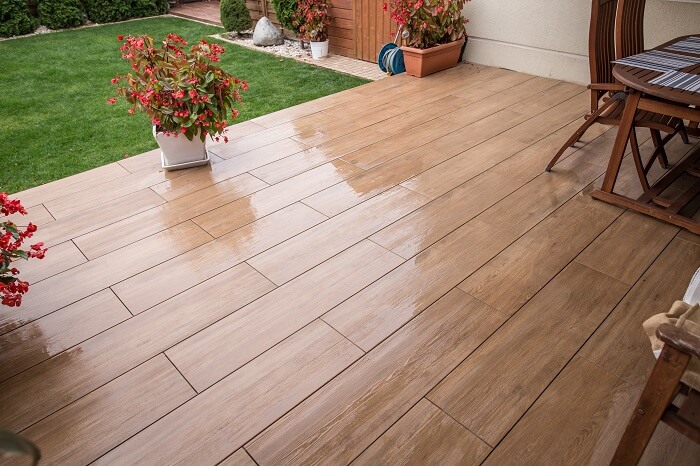 Gresy porcelanowe to też pewność komfortu użytkowania. Wysoki wskaźnik antypoślizgowości (R11) powoduje, że są bezpieczne, a w zasadzie zerowa nasiąkliwość sprawia, że to nie tylko materiał wodoszczelny, ale także odporny na zaplamienia. Dodatkowo, zabrudzenia można bezproblemowo zlikwidować przy pomocy myjki ciśnieniowej. Powierzchnia płyt jest obojętna na działanie soli, kwasów i innych substancji chemicznych. Niestraszne im też zmienne warunki atmosferyczne — są w pełni mrozoodporne, nie zmieniają istotnie rozmiarów pod wpływem temperatury i nie blakną.
Wiele wzorów i kolorów
Powodzenie płyt gresowych wynika także, a może w głównej mierze, z ich walorów estetycznych. To rozmaite interpretacje kamienia, drewna lub betonu, które budową, rysunkiem i kolorystyką znakomicie nawiązują do naturalnych wzorców. Stworzone z nich aranżacje olśniewają atrakcyjnym designem i niecodziennym podejściem do pierwowzoru, a ponadto — zatrzymują ten czar pomimo oddziaływania szkodliwych czynników.
Uniwersalność
Niezależnie od tego, czy projektujemy aranżację ultranowoczesną, tradycyjną, rustykalną czy minimalistyczną, w szerokiej ofercie gresów porcelanowych na pewno odnajdziemy produkt spełniający nasze oczekiwania. Za sprawą odpowiednich właściwości technicznych i użytkowych produkty te są z powodzeniem używane w najróżniejszych miejscach: w salonach, kuchniach, korytarzach, na tarasach, ścieżkach, a nawet na elewacjach, ogrodzeniach czy przy basenach. Są one doskonałym rozwiązaniem pozwalającym na stworzenie stylistycznych połączeń wystroju wnętrz z otoczeniem obiektu, niezależnie od jego charakteru (dom prywatny, przestrzeń publiczna).