Trwała i efektowna nawierzchnia tarasu – na jakie rozwiązania warto postawić
Wiosenne i letnie miesiące to doskonały moment, by pomyśleć o zaaranżowaniu efektownego tarasu. Nieodłącznym elementem takiego wystroju jest nawierzchnia, która powinna być nie tylko praktyczna, ale też atrakcyjna. Betonowe płyty z linii Impressio oraz gresy porcelanowe Ceramic sprawdzą się nawet w najbardziej wymagających przestrzeniach.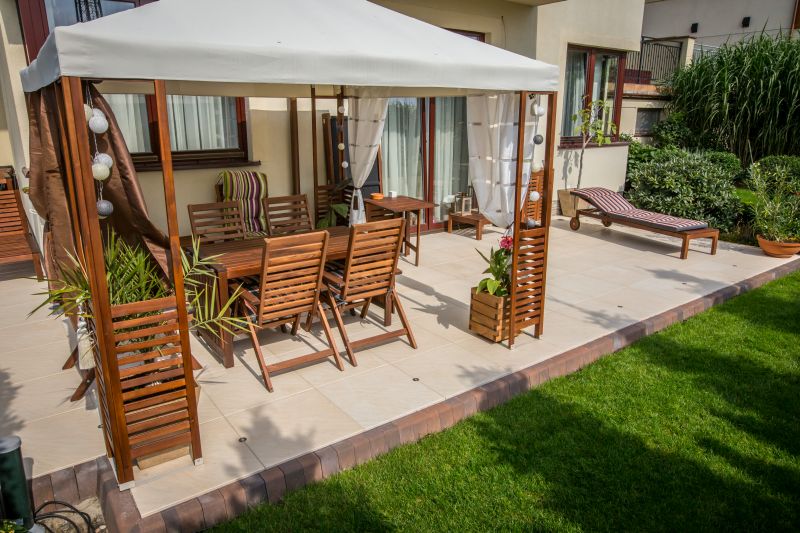 W trakcie letnich miesięcy to taras często staje się miejscem, w którym spędzamy najwięcej wolnego czasu. Całoroczna eksploatacja w połączeniu ze zmiennymi warunkami atmosferycznymi sprawia, że tworząca go nawierzchnia powinna być dobierana wyjątkowo starannie, by zwłaszcza w tym okresie cieszyć oko i zapewniać niezbędny komfort użytkowania. Tu liczy się trwałość, funkcjonalność oraz atrakcyjny wygląd. Dzięki wysokiej jakości wykonania oraz bogactwu formatów, faktur i kolorów dostępne obecnie płyty z betonu lub gresów porcelanowych stanowią ponadczasowy sposób na atrakcyjne zagospodarowanie przydomowej przestrzeni.
Gresy porcelanowe Libet Ceramic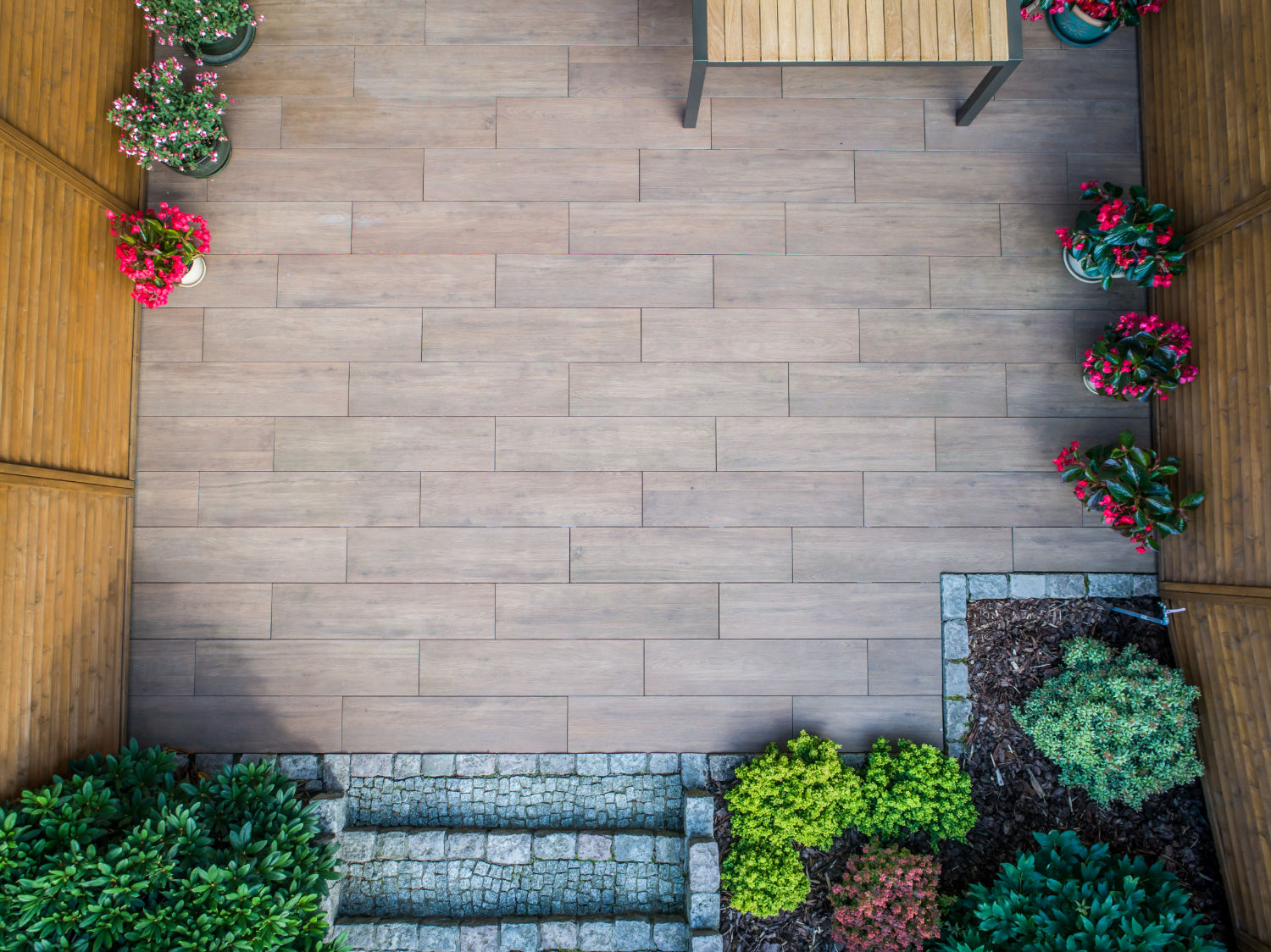 To kolekcja płyt charakteryzująca się funkcjonalnością, niecodzienną estetyką i znakomitymi parametrami technicznymi. Dzięki różnorodnym barwom i wzorom możliwe jest komponowanie niespotykanych, kreatywnych układów, natomiast wysoka odporność na plamy, środki chemiczne, mróz czy zarysowania sprawiają, że są to produkty wprost stworzone na taras. W ramach kolekcji znaleźć można propozycje inspirowane uniwersalnym wyglądem naturalnych surowców.
Efekt kamienia – płyty wytrzymałe i niezwykle uniwersalne, a jednocześnie urzekające szlachetnym wyglądem i ponadczasową elegancją. Innowacyjna kolekcja gresów porcelanowych EVO_2/E™ to dziewięć grup produktowych odwzorowujących wygląd prawdziwych skał – od jasnego wapienia, po głębokie odcienie granitu.
Efekt drewna – drewno jako materiał imponujący szlachetnym wyglądem, a zarazem nadający przytulnego klimatu, jest surowcem dość trudnym w pielęgnacji. Szczególnie na zewnątrz utrzymanie go w dobrym stanie jest kłopotliwe. Doskonałą alternatywą okazują się być gresy inspirowane jego wyglądem, które sprawdzą się szczególnie w przestrzeniach wymagających zastosowania materiału mrozoodpornego, antypoślizgowego, odpornego na plamy i praktycznie nienasiąkliwego. Trzy grupy produktowe o różnorodnych rozmiarach i kształtach dają ogromne możliwości aranżacyjne.
Efekt betonu – kojarzony z minimalizmem i surowością beton coraz częściej staje się elementem współczesnych projektów architektonicznych. Trzy grupy produktowe perfekcyjnie odwzorowujące kolorystykę, strukturę i minimalistyczną naturę tego surowca stanowią ultranowoczesne i spełniające najwyższe standardy jakości rozwiązanie.
Płyty tarasowe Libet Impressio
Również nowoczesne, designerskie płyty betonowe z linii Libet Impressio stanowią doskonałą oprawę zarówno dla tradycyjnych, jak i nowoczesnych budynków. Intrygujące faktury, inspirowane wyglądem naturalnego drewna (Madera) czy kamienia (Tierra, Soledo, Limbra, Trawertyn, Venetia) wprowadzają do aranżacji przyjemny klimat naturalności, a w przypadku niektórych produktów znakomicie nawiązują do architektury śródziemnomorskiej. Z kolei wyróżniające się imponującymi, zróżnicowanymi rozmiarami płyty z systemu Maxima świetnie sprawdzają się na tarasach utrzymanych w tak popularnym, minimalistycznym stylu, umożliwiając tworzenie oryginalnych aranżacji. Rozmaite faktury i naturalna kolorystyka płyt tarasowych z kolekcji Libet Impressio sprawiają, że są to produkty niezwykle uniwersalne.