Wyjątkowe układy na nawierzchni – produkty z grupy Decco Monocolor
Minimalizm to obecnie jeden z wiodących trendów aranżacyjnych. Bazujący na surowości, braku przypadkowości i oszczędności detali, cieszy się uznaniem wśród wielu użytkowników i projektantów przestrzeni. Dominują tu stonowane, ale wyraziste kolory: odcienie bieli, szarości i czerni – łączone niejednokrotnie na zasadzie przeciwieństw, co pozwala na kreowanie nowoczesnych nawierzchni i niepowtarzalnych układów. W stworzeniu ogrodów utrzymanych w takim klimacie pomogą kostki z linii Libet Decco Monocolor.
Funkcjonalność, estetyka i styl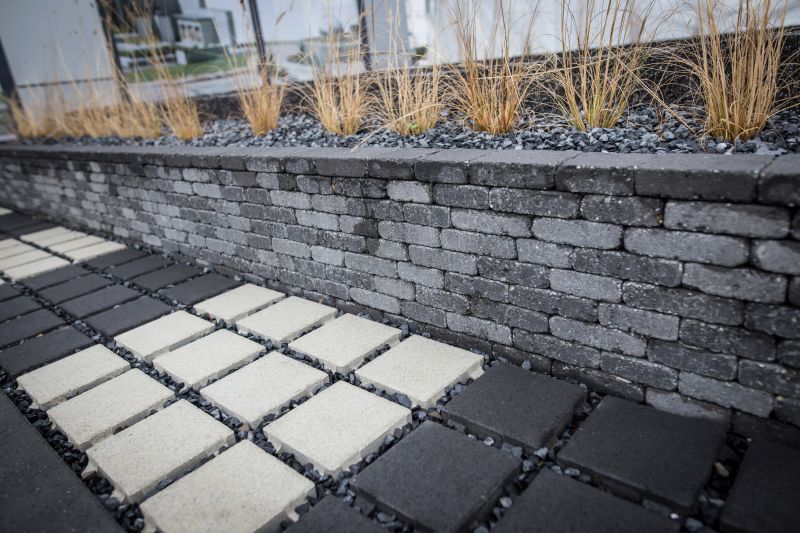 Produkty z linii Monocolor to wyjście naprzeciw potrzebom osób, które w sposób przemyślany podchodzą do aranżacji przydomowej przestrzeni. W skład kolekcji wchodzi 12 wyrobów o zróżnicowanych formach, wymiarach i kolorach. Atrakcyjne wizualnie, dające możliwość tworzenia wielu kreatywnych układów, są dowodem na to, że jednobarwna nawierzchnia nie musi nudna. Kostki znajdujące się w kolekcji przybierają różne kształty – od inspirowanych światem natury Favo, przez małe, dające wiele możliwości aranżacyjnych Mini Trio, po ażurowe Stream Line. Monochromatyczna, zdecydowana kolorystka również odgrywa tu ważną rolę. Zestawienie kontrastowych barw – antracytu i bieli – pozwala na układanie ciekawych wzorów na nawierzchni, tworzenie przyciągających uwagę zestawień i wydzielanie stref, dzięki którym ogród może być utrzymany w bardzo różnorodnej stylistyce. Bez względu na to, jakiej wielkości jest przestrzeń, którą mamy w planie zaaranżować, bogaty design sprawia, że z pewnością uda nam się stworzyć wzór pasujący do założonej koncepcji. A różne grubości dostępnych kostek pozwolą na dopasowanie ich do konkretnego miejsca użytkowania – cieńsze sprawdzą się przy tworzeniu ścieżek, natomiast jeśli przewidujemy duże obciążenie, warto wybrać grubsze, które zastosowanie znajdą m.in. na parkingach i podjazdach. Aby zwiększyć wytrzymałość na powstawanie plam i wykwitów oraz odporność na zmienne warunki atmosferyczne, w propozycjach Libet Decco zastosowano specjalny system ochrony ich powierzchni – ALS (Anti Liquid System).