Wypoczynek nad wodą – produkty dedykowane basenom
Przydomowy basen zwykle kojarzony jest z luksusem. Jednak dzięki dostępności nowoczesnych materiałów i technologii decyduje się na niego coraz większa liczba inwestorów prywatnych. Odpowiednio zaprojektowany i wykonany stanie się nie tylko miejscem rekreacji, ale i efektowną ozdobą całej posesji. Budowę basenu ułatwić mogą systemowe elementy do jego wykończenia, jakie w swojej ofercie posiada firma Libet.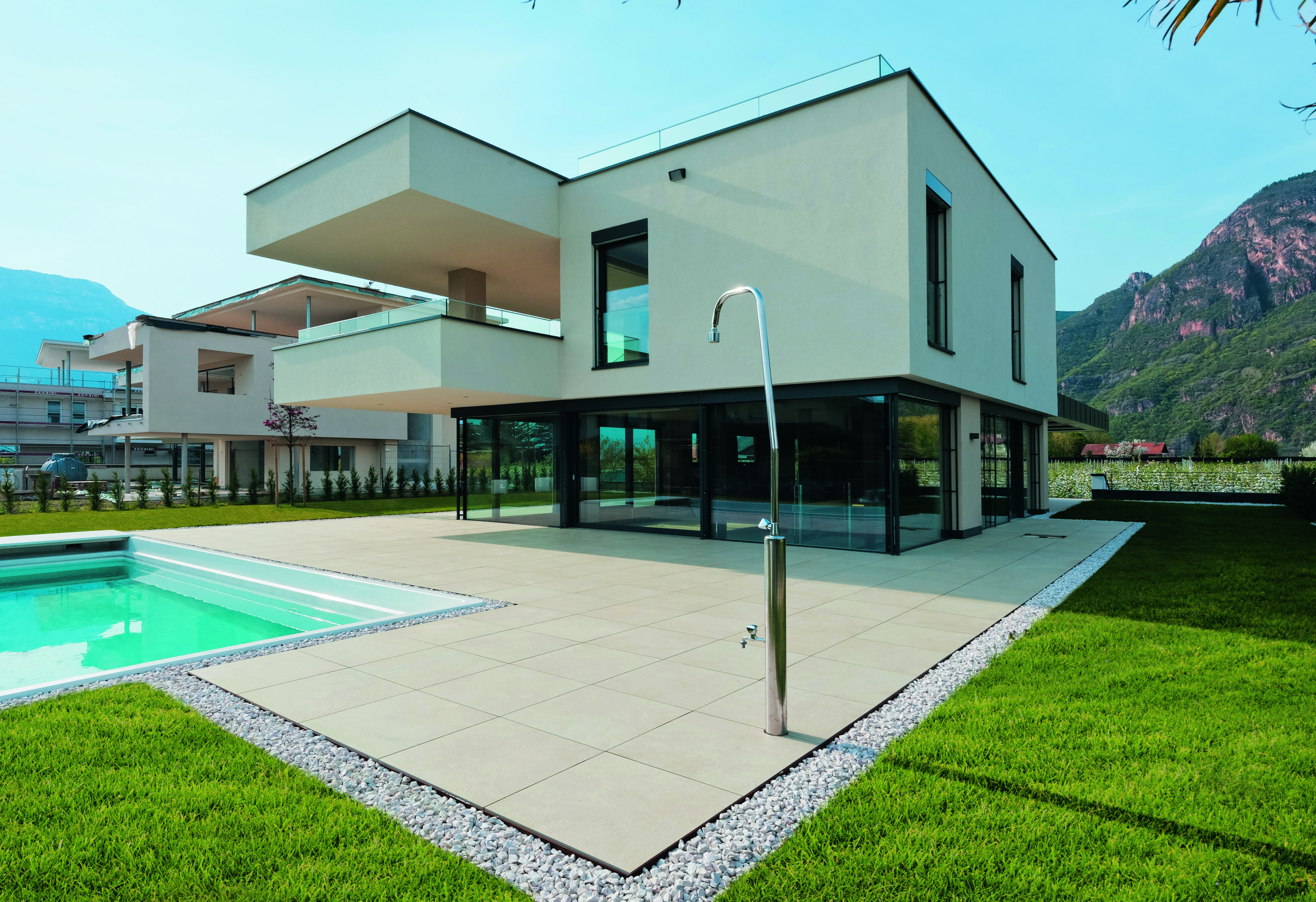 W czasie wakacji hotelowi goście chętnie korzystają z uroków miejscowych akwenów wodnych i stref SPA. Wiele osób chce jednak na co dzień zapewnić sobie komfort, jakiego doświadczają podczas urlopu. Z tego względu coraz częściej w domach powstają sauny, siłownie czy pokoje kąpielowe. Również basen we własnym ogrodzie nie musi pozostawać jedynie w sferze marzeń.
Jego rozmiar i lokalizacja powinny uwzględniać zarówno specyfikę działki, jak też konkretne potrzeby przyszłych użytkowników. Wygodny, mały basen rekreacyjny o wymiarach np. 8 x 4 m wystarczy, by stanowić znakomite źródło relaksu w upalne dni. A umieszczenie zbiornika wodnego bezpośrednio przy domu, obok oczywistych walorów praktycznych, ma też zalety czysto estetyczne. Tafla wody, zwłaszcza podkreślona odpowiednim oświetleniem, stanie się ekskluzywną ozdobą zarówno ogrodu, jak również wnętrz budynku. Ważna jest jednak spójność całej aranżacji, uzyskana dzięki użyciu podobnych materiałów wykończeniowych w obu przypadkach. Warto sięgnąć tu po gres porcelanowy Libet Ceramic, który można zastosować w ogrodzie (płyty o grubości 2 cm) oraz w pomieszczeniach (płyty o grubości 1 cm). Materiał ten świetnie nadaje się do wykończenia okolic basenu. Przede wszystkim jest odporny na działanie wilgoci, ale także chloru i innych substancji. Bezpieczeństwo użytkowania zapewnia natomiast antypoślizgowa struktura. Do tego nawierzchnia cechuje się niską absorpcją ciepła (SRI wybranych kolorów to 60%-80%), co decyduje o komforcie użytkowania. Nie bez znaczenia pozostaje wreszcie… stylowy wygląd. W zależności od planowanej aranżacji wybrać można produkty inspirowane betonem, kamieniem lub drewnem.
Ale standardowe płyty porcelanowe to nie wszystko. W ramach kolekcji EVO_2/ETM stworzono specjalne elementy dedykowane basenom. Dostępna jest cała gama krawędzi, narożników czy kratek, umożliwiających funkcjonalne i estetyczne wykończenie tych newralgicznych miejsc w ogrodzie. Dzięki zastosowaniu wysokiej jakości produktów nasz wymarzony basen stanie się nie tylko wygodnym miejscem wypoczynku, ale też podniesie prestiż posesji. Elementy systemowe ułatwią budowę i zagwarantują dopracowany w każdym szczególe efekt końcowy.