Zalety nowoczesnych ogrodzeń betonowych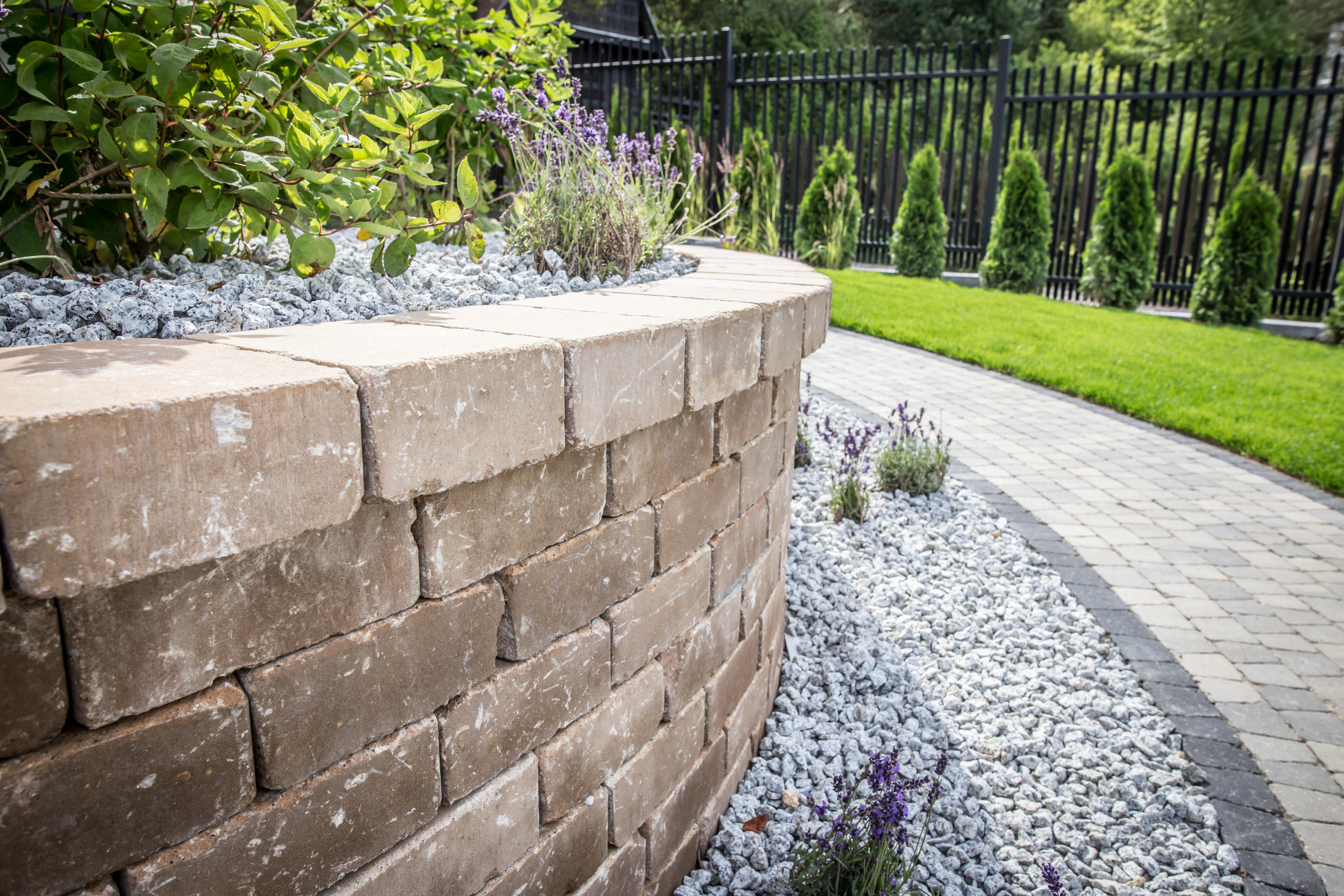 Ogrodzenie nie tylko podnosi walory estetyczne ogrodu oraz całej posiadłości, ale również zapewnia nam intymność i tworzy barierę dla wiatru oraz  hałasu. Jednak to nie wszystkie zalety, jakie wiążą się z solidnym rozwiązaniem. Istnieje szereg powodów, dla których warto się zdecydować na wytrzymałe ogrodzenie betonowe.
Ogrodzenia betonowe – inwestycja w bezpieczeństwo i wygodę
Ogrodzenie wykonane z betonu cechuje się wysoką żywotnością, dzięki czemu jest wyborem na co najmniej kilkadziesiąt lat. Dodatkowo, wysoka estetyka wykonania oraz łatwość montażu sprawiają, że cieszy się ono coraz większą popularnością wśród inwestorów, którzy cenią sobie wysoką jakość i adekwatną do niej cenę. Beton jest również materiałem o niegasnącej popularności i wysokiej zdolności dostosowywania się do terenu. Pasuje zarówno do ogrodów minimalistycznych i nowoczesnych, jak również tradycyjnych, a dzięki swojej strukturze i barwie, podkreśla naturalne kolory otoczenia, dlatego jest chętnie zestawiany z różnymi odcieniami zieleni.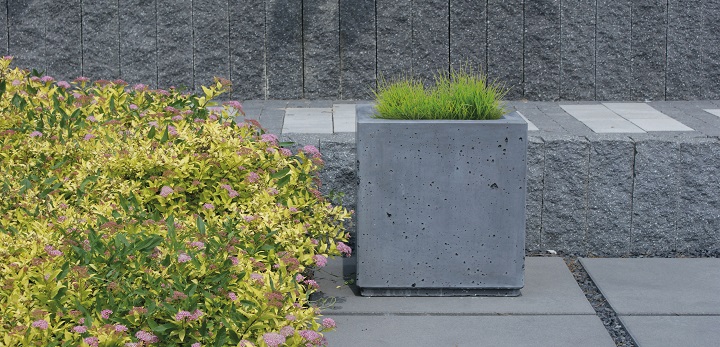 Beton to również synonim wytrzymałości. Dzięki zastosowaniu wzmocnień, jest inwestycją na lata, która zapewnia nam bezpieczeństwo i odgradza naszą prywatną przestrzeń od zgiełku miasta lub spojrzeń sąsiadów. Niewrażliwość na warunki atmosferyczne, a więc wysoką i ujemną temperaturę, deszcz, silny wiatr oraz śnieg sprawia, że nie musimy martwić się o dodatkowe prace konserwacyjne lub coroczne prace modernizacyjne. Co więcej, ogrodzenia betonowe pozwalają nam zastosować dodatkowe systemy (np. inteligentne sterowanie bramą wjazdową lub wideodomofon), które wpływają na komfort, bezpieczeństwo i wygodę użytkowania.
Materiał doskonały bez względu na wiek?
Dlaczego beton od lat cieszy się tak dużą popularnością? Jeszcze kilkanaście lat temu powodem jego zastosowania we wnętrzach i ogrodach był aspekt ekonomiczny i powszechna dostępność. Jednak wraz ze wzrostem świadomości aranżacyjnej dostrzegliśmy, że beton, nawet ten kilkudziesięcioletni, na którym pojawia się mech, wciąż wygląda imponująco i niejednokrotnie jest inspiracją dla architektów.
Zalety ogrodzeń z betonu
Ogrodzenie, oprócz zapewnienia nam bezpieczeństwa i intymności, powinno być również dopasowane do estetyki posesji oraz wiązać się z wygodą użytkowania. O ile w przypadku drewnianych płotów może zachodzić konieczność regularnego impregnowania oraz przeprowadzania prac naprawczo-modernizacyjnych, o tyle modele betonowe nie wymagają naszej uwagi.
Ogrodzenia z betonu, w najogólniejszym rozumieniu, mogą być wykonane w różnych systemach:
prefabrykowane – gotowe prefabrykaty pozwalają na dowolność aranżacyjną. Mogą być zdobione, pełne, ażurowe, bardziej lub mniej skomplikowane. Wykonanie elementów modułowych w fabryce wiąże się również z dużą wygodą i uproszczeniem procesu montażu.
wylewane – tradycyjna forma budowy ogrodzenia powstaje w procesie deskowania i wymaga nieco więcej pracy niż w przypadku zastosowania rozwiązań prefabrykowanych.

Do niewątpliwych zalet betonowego ogrodzenia należą:
mnogość modeli do wyboru – możemy wybrać konkretny typ i formę, jednak nic nie stoi na przeszkodzie, aby łączyć różne fasony i stworzyć niepowtarzalną całość. Kwestią naszego wyboru jest również faktura betonu. Może być gładka, lekko chropowata lub uzupełniona o dodatkowe elementy wpływające na wygląd ogrodzenia i posesji. Pełne modele, czyli całkowicie zabudowane, stworzą barierę dla silnych wiatrów, co ochroni nasz ogród przed konsekwencjami wichury. Jeśli jednak nie chcemy całkowicie się zasłaniać ogrodzeniem, warto zdecydować się na formy ażurowe.
możliwość wykorzystania ogrodzenia do uzupełnienia aranżacji ogrodu – na betonowych płytach można np. stworzyć cieszący się coraz większą popularnością ogród wertykalny, dzięki czemu dodatkowo wpłyniemy na jakość powietrza. Latem, w trakcie upałów, będzie to miejsce idealne do wypoczynku;
bezpieczeństwo – betonowe ogrodzenie jest również inwestycją w bezpieczeństwo. Trudno jest je sforsować (jak to bywa w przypadku np. siatki lub drewnianego płotu) lub przebić się za pomocą elektronarzędzi bez hałasu, który obudzi sąsiadów;
szybkość montażu i adekwatność ceny do jakości – ogrodzenia modułowe wyróżniają się szybkością postawienia ogrodzenia, dzięki czemu oszczędzamy czas i pieniądze. Dodatkowo, zważywszy na wytrzymałość i konstrukcji, finansowo prezentują się niezwykle atrakcyjnie;
kolorystyka – dzisiejsza technologia sprawia, że betonowe ogrodzenie nie musi być szare. Możemy zdecydować się na biel, czerń, a nawet odcienie błękitu lub złota. Co więcej, w przypadku zmiany aranżacji ogrodu, możemy zdecydować się na zmianę koloru;
bezpieczeństwo dla pupila – nic nie cieszy bardziej niż szczęśliwy czworonożny przyjaciel, który może dowolnie bawić się na swojej posesji. Ogrodzenia wykonane z betonu zapewniają więc wyższy poziom bezpieczeństwa niż np. żywopłot, przez które nietrudno przedostać się na ulicę;
ponadczasowość – trendy aranżacyjne ulegają ciągłym zmianom, jednak proste i stonowane ogrodzenie z betonu pasuje w zasadzie do każdego stylu, ponieważ pełni rolę tła, dopełniacza całości. Z biegiem lat może być lekko zmodernizowane poprzez wykorzystanie pnączy (np. winobluszczu lub wymagającej silnych podpór wisterii) lub stworzenia ogrodu wertykalnego na całej długości ogrodzenia.
Artykuł powstał we współpracy z redakcją bloga o remontach i budowie domu – Fixly.