Impregnacja kostki brukowej i płyt tarasowych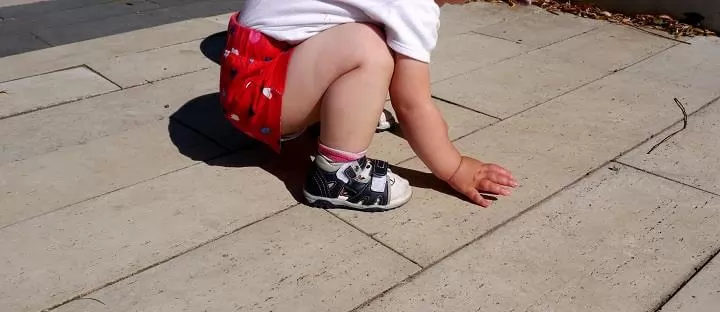 Większość zaawansowanych technologicznie materiałów nawierzchniowych uszczelniana jest od wewnątrz dzięki nanoszeniu podczas produkcji specjalnych systemów ochronnych.  Tak właśnie dzieje się między innymi z kostkami szlachetnymi z linii Libet Decco, które wzbogacone są o system ALS, które dzięki temu są bardziej odporne na niekorzystny wpływ czynników zewnętrznych.
Jednak nawet najlepsza ochrona z czasem wymaga jej odświeżenia. Są również i takie płyty, które odpowiedniego zabezpieczenia wymagają jeszcze przed ich zamontowaniem. W takich sytuacjach warto zdecydować się na impregnację powierzchni betonowych.
Jaki impregnat wybrać do betonu?
Piękna nawierzchnia, to nie tylko unikatowe wzory i precyzja wykonania, ale również nieskazitelny wygląd poszczególnych elementów. O nienaruszalność warstwy wierzchniej kostek brukowych i płyt tarasowych dbają przede wszystkim ich wysokie parametry techniczne. Jednak wykorzystując dodatkową ochronę pod postacią impregnatu możemy w znacznym stopniu zwiększyć ich odporność na działanie wilgoci, mrozów, grzybów, pleśni i zabrudzeń.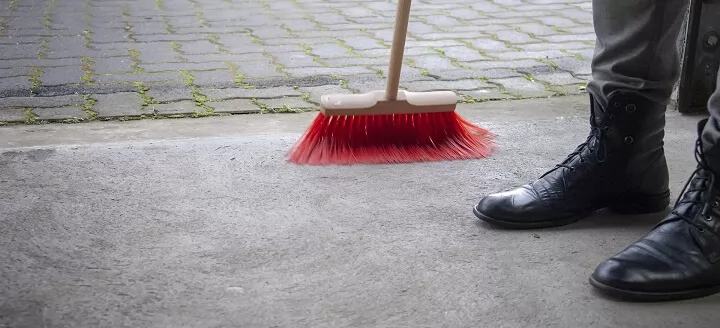 W przypadku kostki brukowej i płyt betonowych najlepiej zdecydować się na preparat stworzony z myślą o danej grupie produktowej. Impregnat Libet to aż 5 kg skutecznej ochrony, która zadba o nieskazitelny wygląd brukowanej nawierzchni. Zaawansowana formuła powoduje, iż pokryte nim kostki stają się bardziej odporne na przenikanie cieczy i olejów oraz powstawanie uporczywych plam. Wszelkie osady i zabrudzenia można szybko usunąć za pomocą mopa.
Jak impregnować kostki brukowe i płyty tarasowe?
Przed przystąpieniem do impregnowania nawierzchnia powinna być dokładnie oczyszczona z pyłu i wszelkich drobin. Impregnat Libet należy nakładać pędzlem lub wałkiem. Zalecamy stosowanie co najmniej dwóch warstw impregnatu.
Gdy mamy do czynienia z materiałem bardziej porowatym można zdecydować się na położenie większej liczby warstwy. Kolejne warstwy należy aplikować w dziesięciominutowych odstępach. Bardzo ważne jest, aby nie dopuścić do całkowitego wyschnięcia warstwy poprzedniej. Środek ten nie nabłyszcza ani nie barwi nawierzchni, a jedynie podkreśla jej naturalny urok i wzmacnia odporność.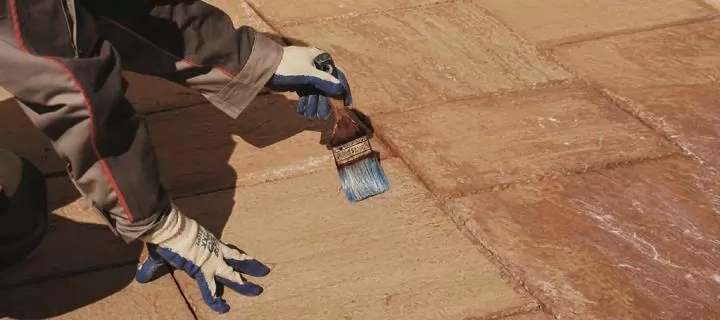 W podobny sposób postępować należy impregnując betonowe płyty tarasowe. Materiał nawierzchniowy tego typu wymagać będzie minimum dwóch warstw, a ze względu na duże rozmiary poszczególnych elementów konieczna jest dbałość o równomierne rozprowadzenie preparatu. Pamiętajmy, że wszelkie prace z silnie działającymi środkami chemicznymi powinniśmy wykonywać w odzieży ochronnej, z użyciem rękawic i okularów.
Szybki i prosty proces impregnowania brukowanego i betonowego podłoża pozwoli nam zadbać o estetyczny wygląd naszej posesji oraz znacznie skróci czas wiosennych prac porządkowych wokół domu.
---
O tarasie z kostki brukowej dowiesz się tutaj.