Jak przy użyciu produktów Libet stworzyć ekologiczną nawierzchnię w ogrodzie?
Nawierzchnie ekologiczne to rozwiązania ograniczające negatywny wpływ człowieka na środowisko. Zapewniają działce odpowiednią ilość powierzchni biologicznie czynnej, a jednocześnie wykończone są materiałami przyjaznymi naturze. Produkty z grupy ECO firmy Libet spełniają restrykcyjne normy środowiskowe zarówno na etapie produkcji, jak i użytkowania.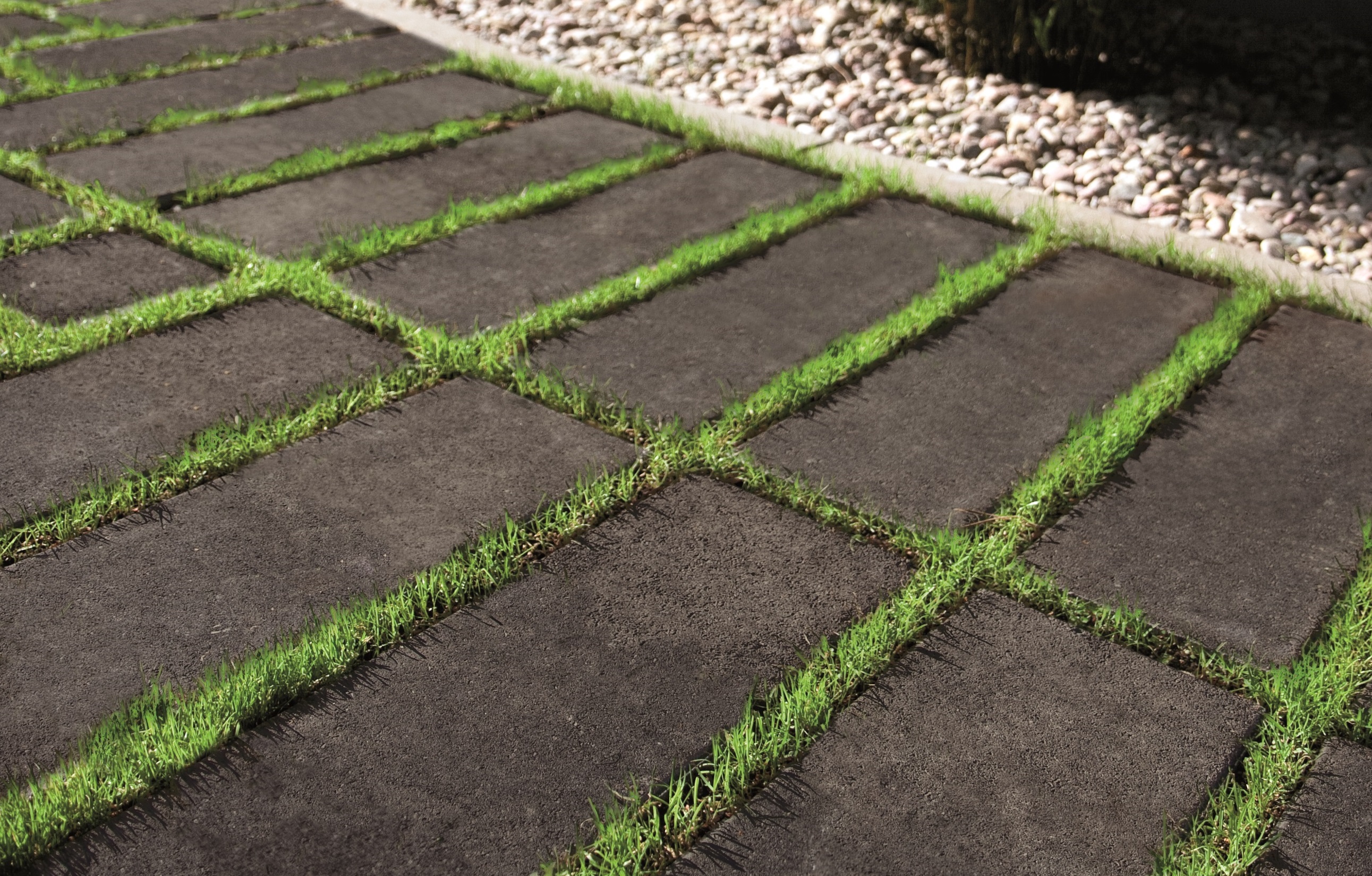 Nawierzchnie utwardzone to połączenie walorów estetycznych z komfortem poruszania się po terenie wokół domu.Trudno sobie wyobrazić posesję bez podjazdu, tarasu czy ścieżek ogrodowych. Pamiętać jednak należy, że powierzchnie brukowane ograniczają wnikanie wody deszczowej w glebę, co może mieć wpływ na naturalną równowagę otoczenia. Szczególnie problematyczne może okazać się to na małych działkach. Opcją wartą rozważania są w takiej sytuacji tzw. nawierzchnie ekologiczne. Do ich tworzenia doskonale nadają się specjalne produkty Libet ECO, które uzyskały Certyfikat Instytutu Ochrony Środowiska. Co więcej, decydując się na te proekologiczne rozwiązania, nie musimy rezygnować z walorów estetycznych.
Wyjątkowy design, który został wyróżniony wieloma nagrodami, to cecha charakterystyczna płyt Stream Line z linii Libet Decco Monocolor. Ich oryginalny kształt inspirowany jest meandrującą rzeką. Miękka, subtelna linia pozwala na aranżowanie nowoczesnych, efektownych przestrzeni. Duże, ażurowe elementy o wymiarach 54,7 x 32,7 cm można wykorzystać do zbudowania nie tylko ciągów pieszych, lecz także podjazdów.
Równie ciekawą formą charakteryzuje się system kostek Cadena Eco. Dwa zaokrąglone kształty występują w wariancie pełnym oraz ażurowym. Elementy zostały wyprofilowane w sposób, który pozwala na układanie ich niczym puzzli i tworzenie dowolnych kompozycji. Szerokie możliwości aranżacyjne zapewnia również system Iberia. W zależności od układu zgeometryzowanych kostek, powierzchnia biologicznie czynna stworzona z ich pomocą będzie wynosić od 5 do 36%. Miłośnikom prostych linii polecić można natomiast praktyczną kostkę Vertigo i jej powiększoną, smukłą wersję – Vertigo Lungo. Dzięki specjalnym odstępnikom w prosty sposób powstaną szerokie, równe fugi.
Przestrzenie pomiędzy kostkami i ażurowymi płytami można wypełnić żyzną ziemią i obsiać trawą. Takie nawierzchnie świetnie wpiszą się w ogród naturalistyczny i rustykalny. Chcąc uzyskać modny efekt dopasowany do minimalistycznych ogrodów i nowoczesnej architektury, warto zastąpić trawę kamiennym kruszywem. W ofercie Libet znajdują się, idealnie nadające się do tego grysy i otoczaki, wykonane ze szlachetnego marmuru w czterech różnych kolorach do wyboru.