Nawierzchnia w wersji maxi
Wraz z modą na minimalizm przyszła pora na płyty tarasowe i kostki brukowe w dużych formatach. Z prostokątów i kwadratów o bokach 50-80 cm układamy najprostsze, geometryczne kształty, nie siląc się na wymyślne i skomplikowane wzory. Na brukowanych nawierzchniach dominują więc proste linie przecinające się pod prostymi kątami. Z ich symetrią i wyrafinowanie ascetycznym wyglądem koresponduje kolorystyka – od bieli, poprzez szarości do antracytu, ale także cieplejsze beże i brązy. Takie zestawienia kształtów i kolorów tworzą surowy, nieco industrialny wygląd, który jest eleganckim tłem dla aranżacji ogrodów i kreowania ich indywidualnej atmosfery. Duże formaty płyt, obok wartości estetycznych, mają także znaczenie praktyczne – umożliwiają zabudowanie nawet rozległych powierzchni w stosunkowo krótkim czasie.
SYSTEM MAXIMA
Dobrym punktem wyjścia do projektowania efektownych i funkcjonalnych nawierzchni z elementów w rozmiarach XL są płyty tarasowe wchodzące w skład Systemu Maxima. Pierwszą z nich – Maximę – wyróżniają imponujące wymiary – 80x80x8 cm. Płyta dostępna jest w trzech odcieniach: antracytowym, popielatym oraz pergaminowej bieli. Efekty dekoracyjne i wrażenia optyczne z Maximą w roli głównej można osiągać poprzez miksowanie kolorystyki, zastosowanie minimalnej lub kilkucentymetrowej fugi i/lub łączenie z produktami z innych grup asortymentowych Libet. Pięknie komponuje się również z nowością w ofercie – siostrzaną płytą Maxima Lumino, którą wyróżnia migocząca w promieniach słońca mika. Takie rozwiązanie zapewnia niepowtarzalne, a zarazem eleganckie efekty wizualne.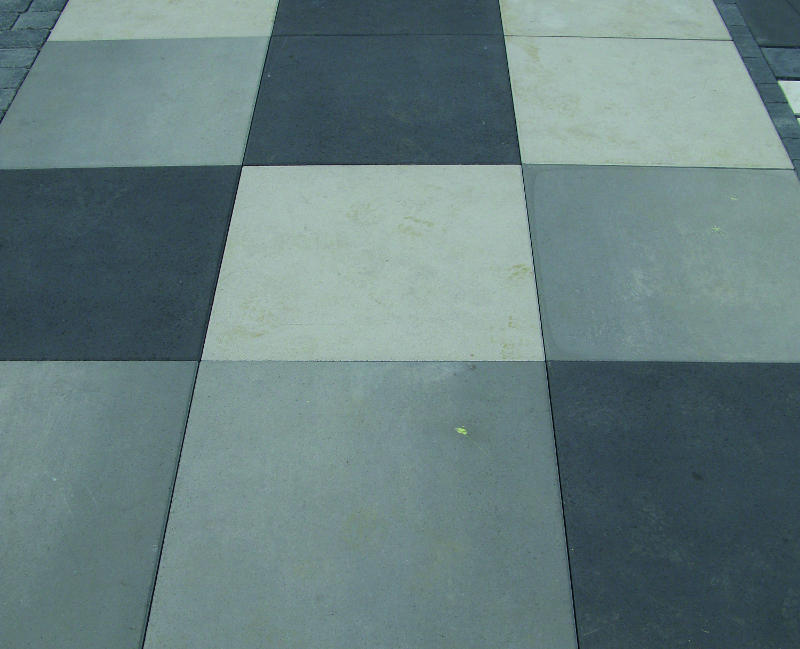 Od 2015 roku kwadratowa Maxima nie jest największą płytą tarasową w ofercie marki Libet. Dołączyła do niej bowiem prostokątna Maxima Grande, która ma aż 120x40x10 cm. Takiej płyty pod stopami nie da się nie zauważyć! Specjalnie płytom Maxima dedykowane są dekor Maxima Trio i stopień schodowy Maxima, o spójnych z nimi kolorystyce, strukturze i rozmiarze. Razem wszystkie te elementy tworzą System Maxima. Dekor to trzy prostokątne płyty, każda o wymiarach 40x80x8 cm, z których dwie zdobi tzw. fałszywa fuga. Linia imitująca fugę ukośnie przecina powierzchnię wywołując niezwykłe złudzenie płyt trapezowych. Możliwość komponowania dekorów w rytmiczne lub losowe układy, samodzielnego istnienia lub łączenia z płytami o dużych formatach, pozwalają na kreowanie nowoczesnych nawierzchni odznaczających się oryginalnym designem.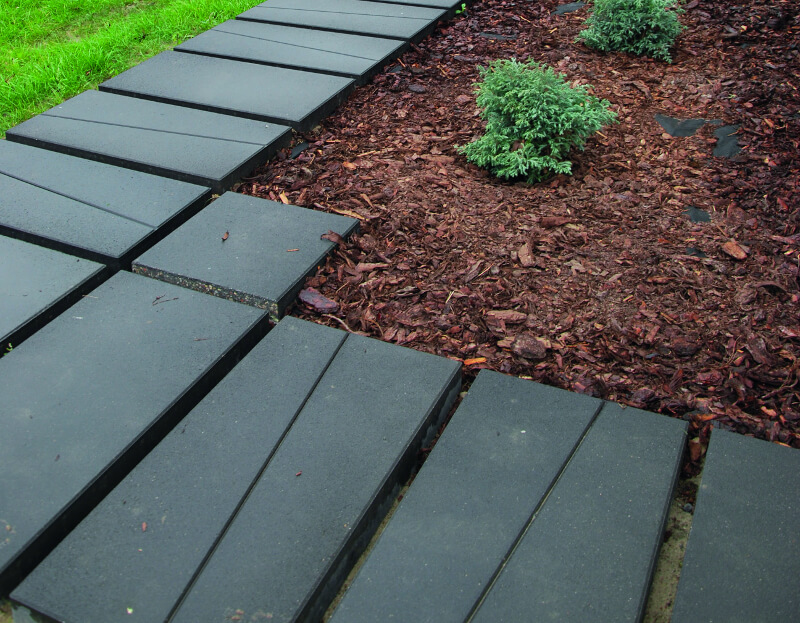 ARISTONI W OGRODZIE I WE WNĘTRZACH
Wielki format to także jedna z cech ekskluzywnych płyt gresowych Aristoni. Posiadają one wymiary 90×90 cm i 60×60 cm, przy zaledwie 2 cm grubości, i są to prawdopodobnie jedne z największych płyt gresowych dostępnych obecnie na rynkach europejskich. Aristoni mają nowoczesny wygląd i doskonałe parametry użytkowe. Naturalny melanż szarości oraz delikatnie szorstka faktura znakomicie upodabniają je do płyt ze szlachetnego kamienia granitowego. Kwadratowy format inspiruje do tworzenia nawierzchni o regularnych, geometrycznych wzorach i spokojnym, uporządkowanym charakterze. Ze względu na właściwości płyty gresowe sprawdzą się zarówno na zewnątrz – jako nawierzchnia tarasów, patio, balkonów, także do wykładania basenów i elewacji wentylowanych, jak również wewnątrz budynków, gdzie staną się ozdobą podłóg oraz schodów, jednocześnie współtworząc niepowtarzalny nastrój i spójną z otoczeniem domu kompozycję.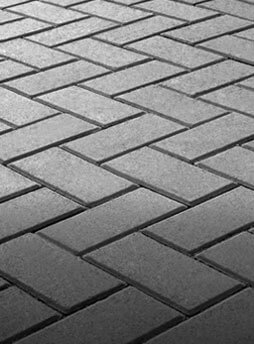 POŁUDNIOWY KLIMAT W STYLU TIERRA
Przyciągający wzrok wygląd oraz praktyczne właściwości użytkowe posiadają płyty tarasowe Tierra, również dostępne w dużych formatach. Do wyboru mamy dwa wymiary – 40x40x4,4 cm i 60x40x4,4 cm, oraz trzy odcienie – jasnoszary, antracytowy i jasnobeżowy. Ich obraz dopełniają delikatnie chropowata faktura, przywołująca na myśl strukturę naturalnego łupka, oraz fazowane krawędzie, dodające płytom niezwykłej plastyczności i miękkości. Płyty Tierra utworzą nawierzchnię utrzymaną w południowym klimacie, niezwykle elegancką i szykowną. Dosyć chłodną tonację barw ocieplają – nadając jednocześnie indywidualny szlif i interesujący efekt estetyczny – świetliste refleksy subtelnie muskające powierzchnię. Sprawiają one, że wykonany z płyt Tierra taras czy patio nabierają intrygującego charakteru. Dzięki swej kolorystyce płyty doskonale wpisują się w aranżacje inspirowane stylem nowoczesnym, ale będą też ciekawym elementem śródziemnomorskich i eklektycznych stylizacji.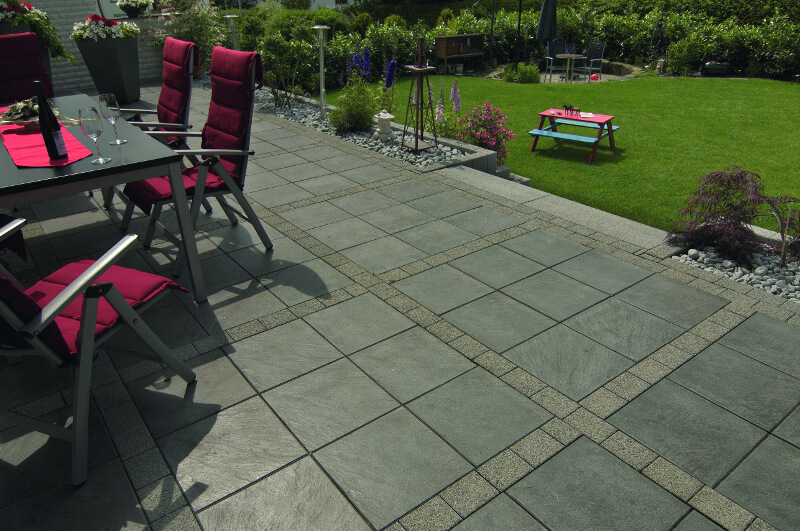 DWA OBLICZA KOSTEK DURANGO
Do grupy materiałów nawierzchniowych w rozmiarze XL należą również szlachetne kostki brukowe Durango z linii Libet Decco Antico. Łączą one w sobie dwie skrajne stylistyki. Ich duży format kojarzy się z nowoczesnością. Wraz ze specjalnie postarzaną, szorstką fakturą powierzchni tworzy nietuzinkową, zwracającą uwagę nawierzchnię. Kostki oferowane są w tym roku w pięciu kolorach: karmelowo-szarym, srebrno-szarym, bazaltowo–szarym, piaskowo-beżowym oraz odcieniu torfowego brązu. Wszystkie warianty w nieszablonowy sposób podkreślą urodę zabytkowych obiektów i wiejskich posiadłości, ale równie korzystnie będą się prezentowały w otoczeniu współczesnej zabudowy.
KOLORY KOSTEK IMOLA
Okazałe rozmiary znajdują się także w 4-elementowym systemie kostek brukowych Imola z linii Libet Decco Aspero oraz Colormix. Imola dostępna jest w siedmiu ładnie dopełniających się kolorach: karbonowym, muszelkowym, tytanowym, pastello i kasztanowym (Colormix) oraz jasnoszarym i ciemnoszarym (Aspero). Szeroka oferta odcieni pozwala na tworzenie atrakcyjnych układów wzorniczych w ramach tej samej kolekcji. Powstający na brukowanej nawierzchni charakterystyczny melanż – uzyskany dzięki technologii Color Flex – daje niezwykle ciekawy i estetyczny wygląd przy maksymalnym uproszczeniu sposobu układania. Dzięki różnorodności wariantów kolorystycznych, kostki Imola sprawdzą się zarówno w klasycznym, jak i nowoczesnym otoczeniu.