Nie za blisko, nie za daleko – właściwe układanie i spoinowanie nawierzchni
Na wytrzymałość oraz stabilność nawierzchni ma wpływ kilka czynników. Solidna i trwała budowa  materiałów należy bez wątpienia do najważniejszych spośród nich, niemniej kluczowy jest także sposób montażu poszczególnych elementów. Zanim przystąpimy do układania nawierzchni, warto dowiedzieć się, dlaczego tak ważne jest zachowanie optymalnych odstępów pomiędzy kostkami i płytami.
Choć w przypadku nawierzchni brukowanych niezwykle istotna jest jakość wybieranych materiałów oraz solidna podbudowa, to istnieje również wiele innych aspektów, których nie można zlekceważyć. Nieodzownym wyznacznikiem solidnej i trwałej nawierzchni jest zachowanie odpowiednich odstępów pomiędzy kostkami i płytami. Optymalna szerokość fug uzależniona jest od stopnia użytkowania podłoża. Jeśli szlakami będą się przemieszczać jedynie piesi, odstęp powinien wynosić ok. 2-3 mm. Jeśli zależy nam na wykończeniu podjazdu garażowego, wtedy odpowiednie szczeliny powinny wahać się w granicach 3-5 mm. Za wąskie przestrzenie mogą w miarę użytkowania skutkować zbyt dużym napieraniem elementów na siebie i w rezultacie przyczynić się do powstawania rys i pęknięć.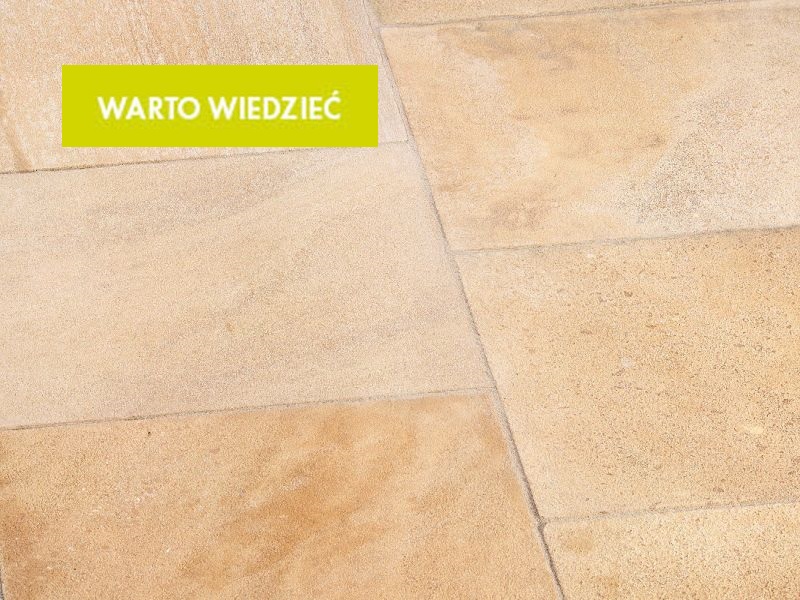 Ubytki te znacznie szybciej pojawią się na dużych elementach, dlatego też wybierając kolekcje kostek i płyt o większych rozmiarach (np. płyty wet-cast i z systemu Maxima, kostki Durango, Imola) należy szczególnie uważnie nadzorować prace związane z układaniem nawierzchni. Zbyt wąskie szczeliny znacznie trudniej jest również wypełnić materiałem fugującym, co automatycznie wykluczy możliwość stworzenia bezpiecznej, solidnej i w pełni komfortowej nawierzchni. Istotnym aspektem jest także to, że elementy nawierzchniowe mogą w minimalnym stopniu różnić się między sobą pod kątem wymiarów. Choć rozbieżności te nie są dostrzegalne gołym okiem, to w przypadku niezachowania optymalnych przestrzeni mogą spotęgować negatywne skutki spowodowane niewłaściwym ułożeniem. Wykonane z betonu płyty nawierzchniowe oraz kostki brukowe, jak wszystkie materiały powstałe z naturalnych surowców, zmieniają swe wymiary również pod wpływem wahań temperatury. Właściwie poprowadzona siatka fug przygotuje każdą nawierzchnię również na tę ewentualność. Choć dużym zagrożeniem są zbyt wąskie przestrzenie, nie należy również układać elementów zbyt daleko od siebie. Przez umiejscowienie płyt lub kostek w za dużych odległościach zaburzymy integralność nawierzchni, przez co elementy nie stworzą stabilnego podłoża oraz z biegiem czasu będą się przemieszczać, szczególnie przy niesprzyjających warunkach pogodowych i długotrwałych deszczach.
Zanim przystąpimy do układania nawierzchni warto pamiętać, że właściwe spoinowanie i optymalne odstępy nie tylko zapewnią bezpieczeństwo oraz komfort podczas użytkowania, ale również w znacznym stopniu przedłużą trwałość podłoża, przez co na wiele lat stanie się ono funkcjonalnym i estetycznym dopełnieniem naszej posesji.
---
Polecamy na Libet.pl
Rodzaje kostki brukowej – poszerzaj swoją wiedzę!