Styl vintage – wybór indywidualistów
Vintage hołduje prostej filozofii – wszystko już było i znów się powtórzy. Jest to styl, który gloryfikuje rzeczy z innych epok albo na takie stylizowane, jednak rzeczy wysokiej jakości, którym upływ czasu tylko dodaje szlachetności. Jest to także styl, który łączy ze sobą estetyki pochodzące z różnych okresów historycznych, nierzadko o zupełnie przeciwstawnych cechach.
Mianem vintage określa się właściwie wszystko, co odnosi się do przeszłości, niekoniecznie bardzo odległej, a dla których znalazło się miejsce i mogą błyszczeć również w teraźniejszości. O niepowtarzalnym charakterze tego trendu decydują brak spójności stylistycznej oraz pewnego rodzaju niejednoznaczność. Vintage nie ucieka także od zestawień awangardowych i szokujących, bo jest to styl dla tych, którzy chcą pokazać swój indywidualizm.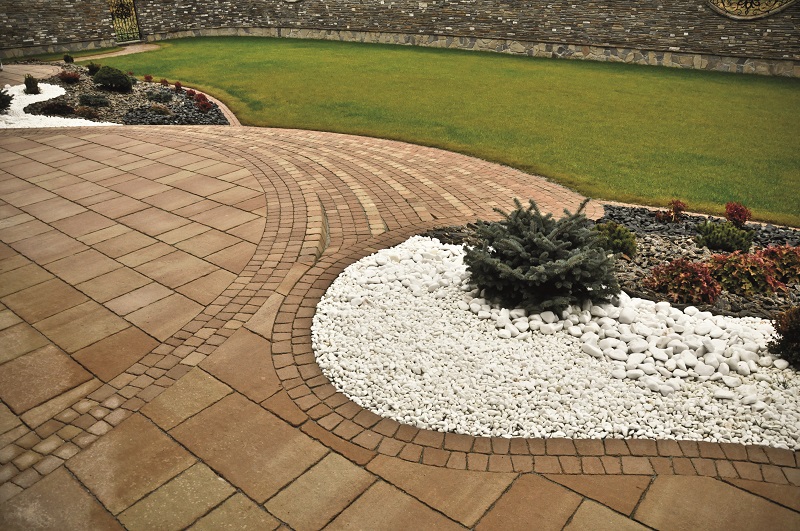 VINTAGE W NOWOCZESNYM OTOCZENIU?
Mimo, że aranżacja przestrzeni w stylu vintage bazuje na pozornie wciąż powielanych schematach, to ze światem w kolorach sepii spotykamy się dzisiaj właściwie wszędzie. W tym stylu są więc projektowane meble i przedmioty codziennego użytku, urządzane wnętrza, przenika on do świata mody i sztuki. Vintage jest również sposobem na aranżację przestrzeni wokół domu. Dobrze współgra z posesjami utrzymanymi w stylu dworku polskiego i naturalnymi materiałami wykończeniowymi, takimi jak kamień, cegła czy drewno. Z powodzeniem jednak będzie towarzyszył również współczesnej architekturze z betonu, stali czy szkła, dodając – tak bardzo poszukiwanej obecnie – wyrazistej osobowości. Ten stylistyczny zabieg oparty na zderzeniu kontrastów przełamuje surowy charakter nowoczesnych brył oraz ociepla ich minimalistyczny chłód i geometryczne formy. Styl vintage w ogrodzie nie obejdzie się bez postarzanych elementów, takich jak obłe donice, misy, kute rzeźby i rattanowe meble ogrodowe, które będą dekorować, ale też pełnić funkcje użytkowe.
Nawierzchnie w stylu vintage nie lubią nadmiernej geometrii oraz wyraźnie zaznaczanych kształtów i kątów. Odpowiednie są natomiast motywy o miękkich, płynnie prowadzonych liniach, w ciepłych barwach bliskich naturze. Do kreacji vintage pasują kostki brukowe z linii Libet Decco Antico, które idealnie wpisują się w dawny, romantyczny charakter. Stylizowane, poddawane zabiegowi postarzania powierzchnie, rozmaitość rozmiarów i kształtów, ciekawa struktura i kolorystyka nadają przestrzeni specyficzny klimat lat minionych. Każda z kolekcji tej linii jest doskonałą inspiracją do zaprojektowania indywidualnego, niepowtarzalnego otoczenia.
Stylistyka kolekcji Romano odwołuje się do wyglądu staromiejskiego bruku. Kostki posiadają funkcjonalny kształt trapezu i dostępne są jako system pięciu elementów w subtelnych rozmiarach oraz czterech kolorach, co umożliwia komponowanie oryginalnych wzorów opartych na łukach, kołach i okręgach. Vintage w dużym rozmiarze zapewnią kostki Durango o fakturze postarzanego kamienia. Zróżnicowane wymiarowo cztery elementy pozwalają na ułożenie zarówno rozległych, jak i niewielkich nawierzchni. W tonącą w zieleni aranżację w dawnym stylu w bezpretensjonalny sposób wtapiają się kostki Merano. Ten system siedmiu różnej wielkości prostokątów zapewnia niebywałą swobodę tworzenia motywów odwzorowujących zabytkową nawierzchnię.
Urok architektury nawiązującej do dawnych dworków wciąż ma grono gorących zwolenników, a prostokątne kostki Natulit idealnie wypełnią przestrzeń, w której echem odbijać się będą dawne dzieje. Ich zaletą jest grubość, co czyni z nich idealny materiał nie tylko na przydomowe czy ścieżki ogrodowe, ale również tarasy i podjazdy. Ich doskonałym uzupełnieniem będą elementy Natulit Massimo, które – dzięki barwieniu w masie – świetnie sprawdzą się przy tworzeniu murków, rabat czy ogrodzeń. Ciekawą propozycją dla stworzenia klimatu vintage jest 3-elementowy system Atrio. Kostki te z jednej strony mogą zapewnić harmonię w stylu klasycznym, z drugiej wykonana z nich nawierzchnia może podkreślić urodę architektury w stylu modern. Powierzchnia Atrio, dostępna w trzech odcieniach, zachwyca subtelnymi przejściami kolorystycznymi, co sprawia, że wybrukowana płaszczyzna wydaje się różnorodna i dynamiczna.
Vintage tylko z pozoru jest stylem łatwym do wykreowania w przestrzeni ogrodu. Aby całość prezentowała się estetycznie i spójnie z otoczeniem warto poświęcić nieco czasu i energii. Dobrze wykonany projekt i przemyślana koncepcja odwdzięczą się niepowtarzalnym wdziękiem i urokiem stylizacji, która na pewno przyciągnie uwagę niejednego gościa.